Last year, the Scottish aquaculture equipment manufacturer invested in a fish farm pen manufacturer and a boatbuilding company.
Accounts for the company published by Companies House show aquaculture Gael Force Groups' turnover grew to GBP 27.2 million in the year to the end of last December, from GBP 24.1m in the previous 12 months.
Operating profit was down GBP 758,000, from GBP 1,7 million in 2017 to GBP 915,00 in 2018.
Gael Force Marketing Manager Marc Wilson wrote to SalmonBusiness in an email explaining that 2018 had been a buy year of spending: "There was the acquisition of Fusion Marine Limited in April 2018 and Corpach Boatbuilding Company Limited in October 2018, plus we invested in product development and on-the-ground research in Atlantic Canada – all of these actions in line with our strategy".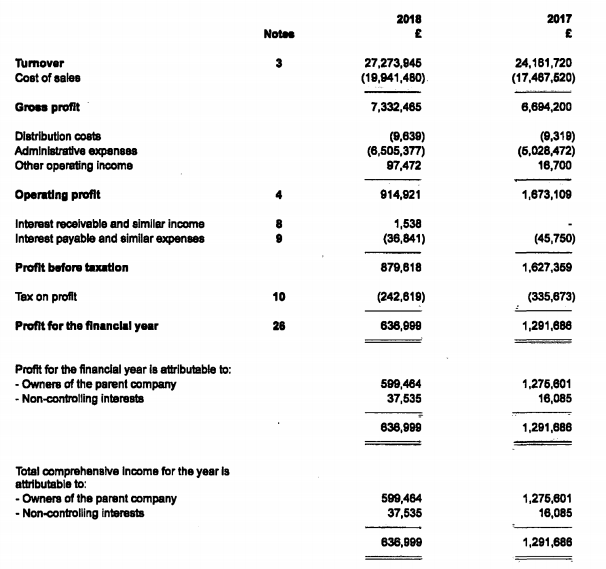 This year, Gael Force Group opened a new base in Grand Falls-Windsor, Newfoundland and Labrador as Gael Force Canada to supply and service the growing salmon farming industry in Canada.
"We are very satisfied with the progress we made in 2018 on delivering on our strategy. Key to this, we took substantial steps towards completing an integrated and comprehensive equipment portfolio for the offshore aquaculture market through two significant business acquisitions. We prioritised product development and brought research on prospective export markets into full view. We see ourselves as now in an increasingly strong position to be recognised as a global supply partner in the aquaculture market.
"All these actions, which are reflected in our 2018 accounts, are bearing fruit in our current performance. We are confident that this will continue through 2020 and beyond,"  added Wilson.
How important is salmon farming to Gael Force?
"Salmon farming is really at the heart of what we do at Gael Force – we are totally committed to helping our aquaculture customers develop and grow their businesses sustainably and we will do this by continually striving to be a trusted supply partner of choice in the market,"  concluded Wilson.