This is how Letsea and BioMar are working to make the fish feed even more efficient.
The sea is flat as a living room floor. In the north, the island Lovund sticks out like a shark fin. In the south, runs the Seven Sisters mountain range. At the site "Seiskjæret", on the outskirts of Helgeland, Northern Norway, Letsea is studying hundreds of thousands of live fish for research.
"Here we have a permit of four MTBs (maximum permissible biomass – ed. Note) 3,120 tonnes of standing biomass. This is one of three sites we have at our disposal," said Letsea department manager Tor Hugo Hestnes to SalmonBusiness.
Margins
A work boat leans on moored to the feed barge. The sea sparkles in the bright sunshine.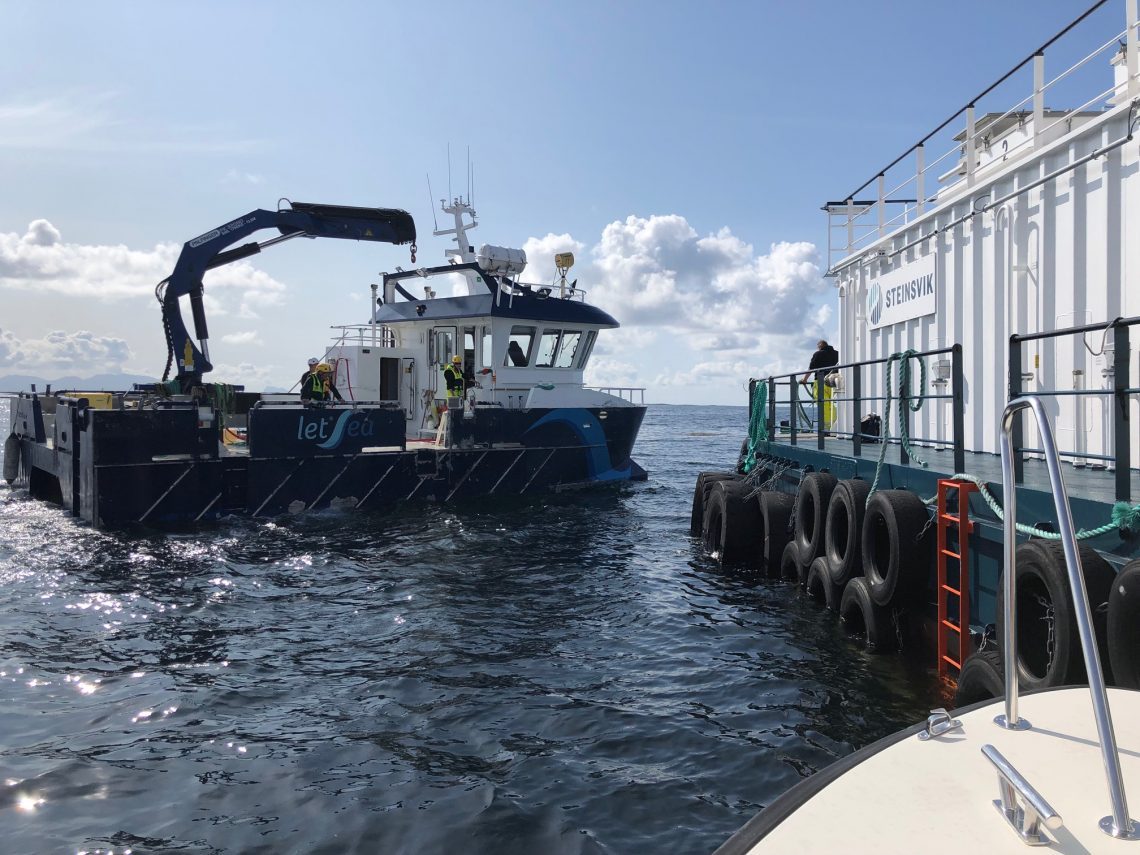 "Achieving good research results requires good production from the beginning, full-scale research assumes that one is able to extract margins with great certainty," said Hestnes.
Here, Letsea measures how the fish will perform in the sea – on a large scale.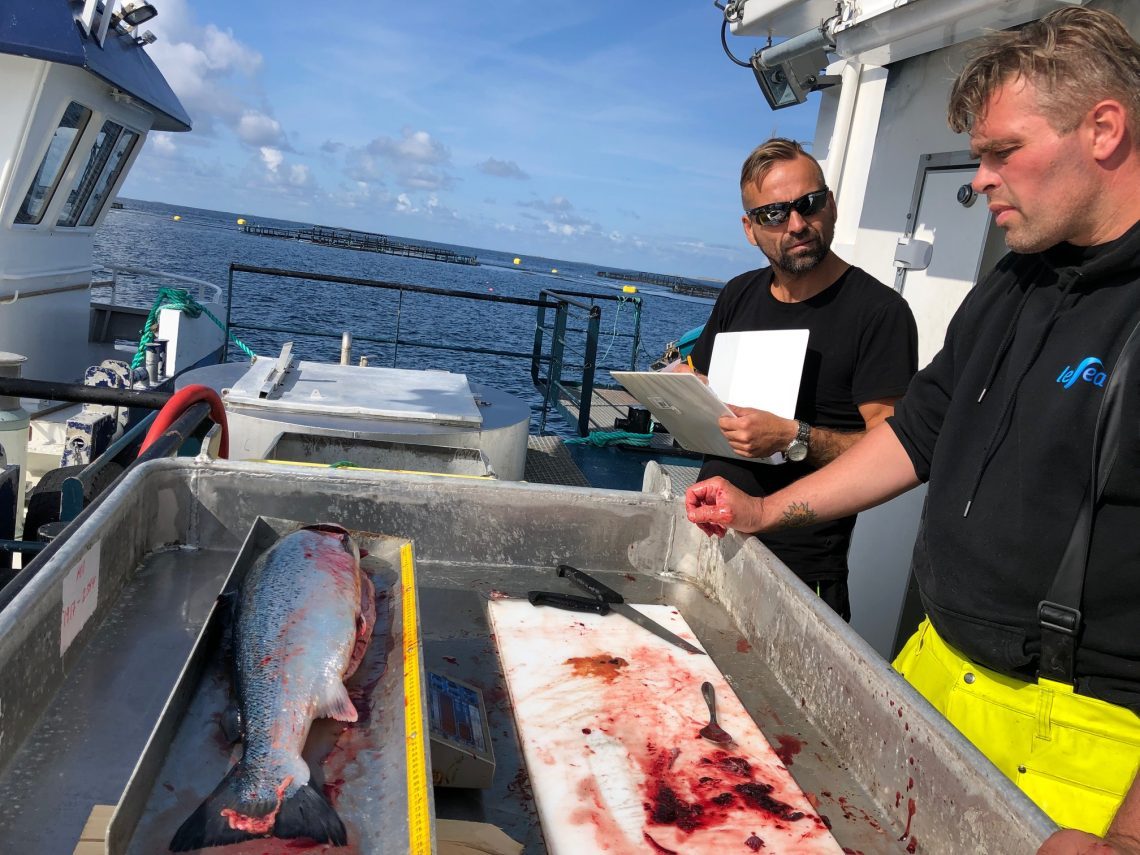 Collecting data
"It goes to harvest in a week and a half. So then we start with health extraction, quality extraction, which goes on gaping, texture, melanin and so on," he said further.
"All data is compared with the diet and the history each group has from land; whether it is RAS, big smolt, ordinary smolt and so on.
"This specific experiment is a mission on behalf of BioMar. For full-scale trials, we have 70-80 per cent assignment attempts and the rest are own attempts. We are running BioMar's three research concessions here. And then Letsea has the fourth," explained Hestnes.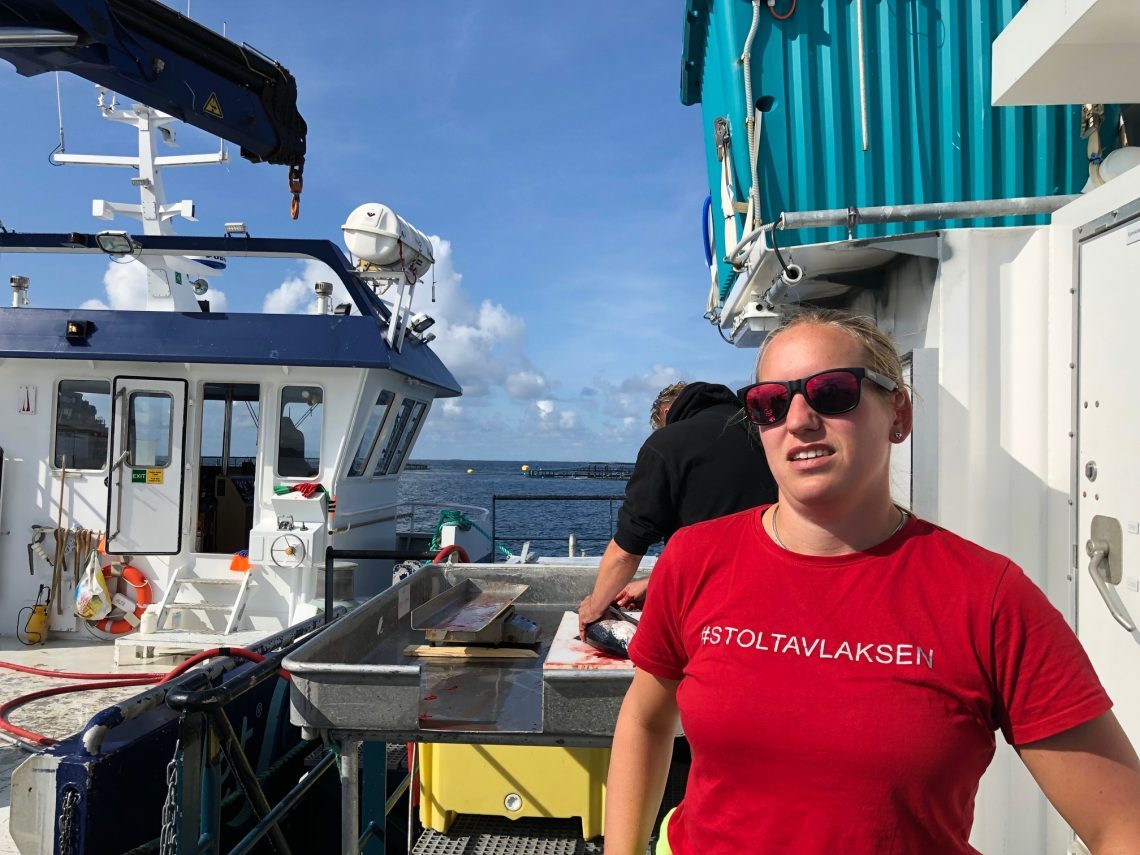 Focus
The salmon are harvested onboard by operating technician Hans Kåre Mentzoni. The abdomen pops up, before being quickly brought into the laboratory close by.
"Today, the focus is intestinal health, and then we have histology and individual examinations performed by the veterinarian," said Hestnes.
The client BioMar is particularly concerned with feeding experiments. Letsea operating engineer Tore Feldt noted everything in a report. All details must be included.
In the fish's open belly, there are many whole and undigested pellets.
"They are from the stomach – eaten today. It has not had time to digest it," explained veterinarian Helle Hagenlund while she concentrated on analyzing the fish's insides.
"There is always a lot of mess with big fish," she said and smiled.