With fish in the tanks in Florida, Johan E. Andreassen and his longtime business partner Bjørn Vegard Løvik have made an old dream come true.
The former US Army soldier Ryan Rubino, now Onsite Operations Manager in Atlantic Sapphire twists the crane with a tight grip. Water under high pressure splashes off the earth, taken from the depths of Florida's peculiar geology.
"This is 20-25,000-year-old water. There's no oxygen there, no pathogens. There is no nothing down there," said Rubino to SalmonBusiness.
"This is brackish water. It is under pressure, so it flows up. We call it popping champagne," he said.
Next spring harvest
This water source is absolutely essential for Atlantic Sapphire who already has fish swimming around in their newly constructed facility. To next spring, salmon will have grown to the size of the harvest if everything goes according to plan.
"The first harvest is in Q2 next year," says CEO Johan E. Andreassen. "About 5,000 tons HOG next year in the US, 9,500 tons in 2021," he added.
Besides the facility in Homestead, Florida, Atlantic Sapphire has a somewhat smaller facility on land in Hvide Sande on the Danish west coast.
They have been waiting for a long time. The duo have talked about building land-based salmon farms in the United States for ten years. Now, they finally have the fish in the tanks.
600 million company
This winter, the production of fish started. In total, the Norwegian duo Johan E. Andreassen and Bjørn Vegard Løvik owns approximately 17 per cent of the shares in Atlantic Sapphire, whose equity total has a valuation at EUR 605 million.
"I can't not hide that it was an emotional feeling when we got the money," admitted Andreassen.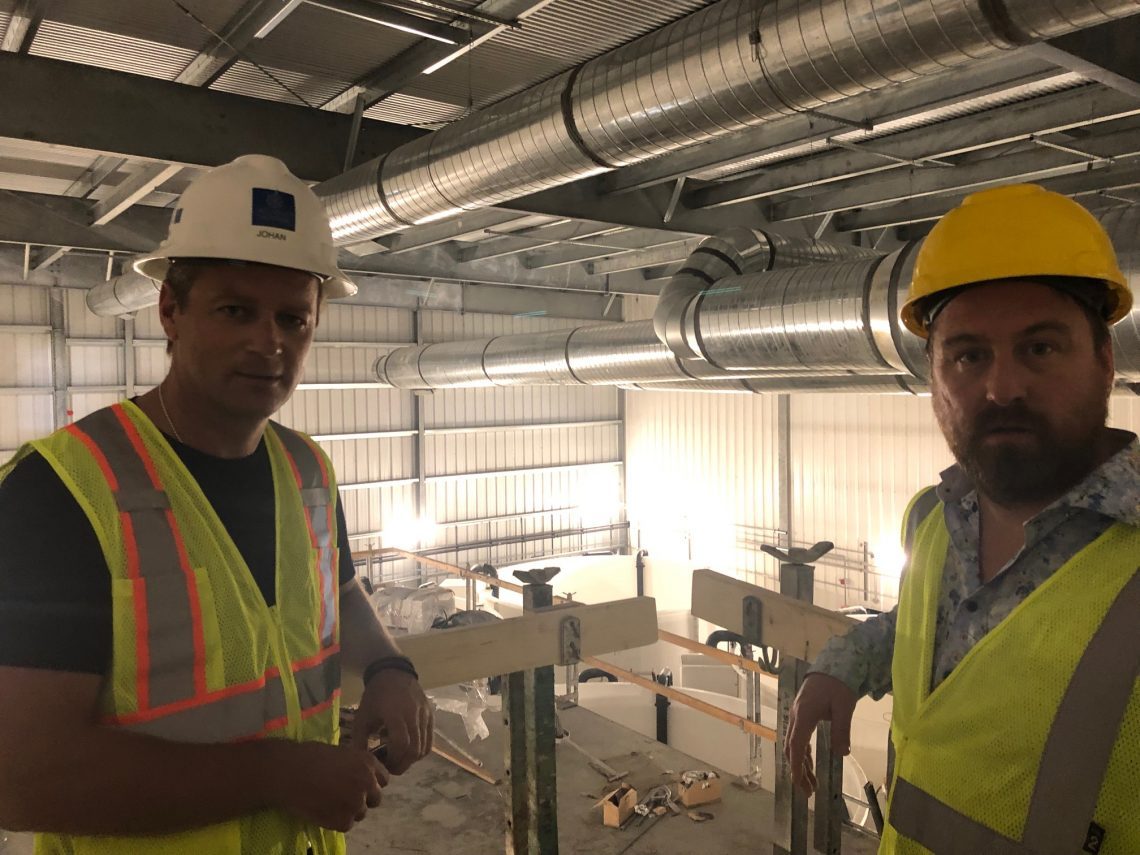 So far, the work in Atlantic Sapphire has been linked to putting in place the necessary permits, obtaining funding and contracts to build the facility, as well as coordinating and following up the actual construction process.
Ordinary operation
With ordinary operations in the company, business partner Bjørn Vegard Løvik is now more involved in the business.
"It is operation I know," said Løvik to SalmonBusiness. "I work here this week, and take a vacation with the family next week," he added.
Atlantic Sapphire is building the plant in the Homestead agricultural area in three stages. In addition to hatchery, smolt and ongrowing fish farm, the company will lead up to a harvest equipped with its own fillet line.
In addition, the company has been long considering, later down the road, building its own feed factory and salmon smoking facilities.