Stable price in tight market.
With a no-fly zone over Russia and a war zone in Ukraine and the Black Sea, the traditional air freight routes to the Far East have been forced into new areas and detours over the past week.
At the same time, the salmon market is still characterized by declining biomass and supply of fish – and high demand.
Facts
Every Friday after lunch, SalmonBusiness report spot prices for salmon. These are fish to be delivered the following week. We contact several links in the value chain, including farmers, exporters and importers, and always have at least five independent sources, although not all sources are necessarily displayed. We vary the sources we use and do not use the same sources each time.
A number of independent market participants SalmonBusiness has spoken to after lunch on Friday point to stable farmgate prices, between eight and nine euros/kg, for next week.
Access
– It is talked about 83, 84, 85 kroner (EUR 8.3, 8.4, 8.5). Difficult access to air freight, but there is generally little access to fish," said one of them.
"The Faroe Islands no longer ship to Russia, but a lot of frozen salmon goes to Kazakhstan," he added.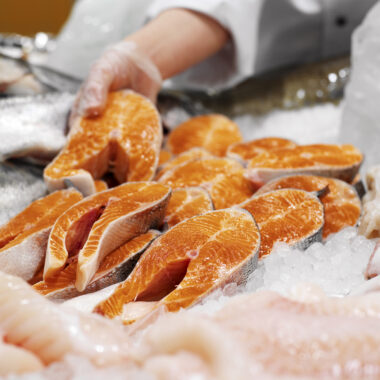 "It is stable," said an exporter, and referred to prices between NOK 78-83 (EUR 7.8-8.3) for the most traded weight classes. Big salmon, 6+ kg, is sold at 86 kroner (EUR 8.6)," he said.
"For large fish, air freight has become expensive. It's a bit at the expense of the price really," he remarked.
Nervous
"That is what we get back in the market. A confusing picture, very nervous. The situation in Europe is starting to get completely crazy, dangerous. Unbelievable that it [the price] stays so high after we have lost the entire market in Ukraine and Belarus."
He added that they do not buy more fish, for resale, than what they have firm buyers for.
"We have control over what we buy," he said, and calls the market "scary".