The company known for developing the world's first genetically modified salmon plans to build a land-based farm every two years, and has already identified the general area in the United States where it will likely build them.
In a call with analysts on Thursday, the Maynard, Massachusetts-based land-based salmon producer said it is scouting for potential sites based on water availability, labour pool and electricity rates, and it has developed a heat map (pictured below) where it is already doing due diligence.
Expansion within the US
"This (expansion) plan already exists. We're already moving forward with it. The main steps in this plan begin with site selection….When we selected the Ohio farm site [which is now under construction] we also did that in conjunction with our overall plan for North America, so we had an idea of where the next farm would be and the farm after that," said David Frank, CFO of AquaBounty.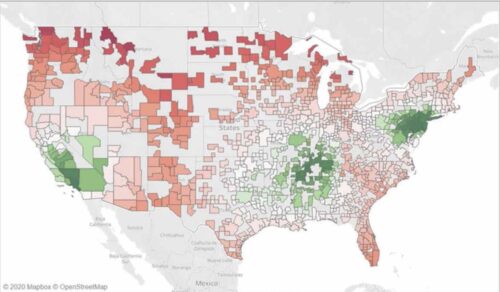 He said the plan is to have a site for the next farm identified before the Ohio farm construction is finished.
"We will have already known (before construction is finished) where our next farm is going to be, and we will have started the preliminary due diligence on the site in terms of soil quality, water quality, and the other factors that are very important for us to finally go in and purchase the farm site," he said.
Pointing to the map (above), Frank said the green colour indicates "where we think the best sites would be throughout North America. You'll find that what we have are specific areas within the green section where we are most likely going to focus our site location."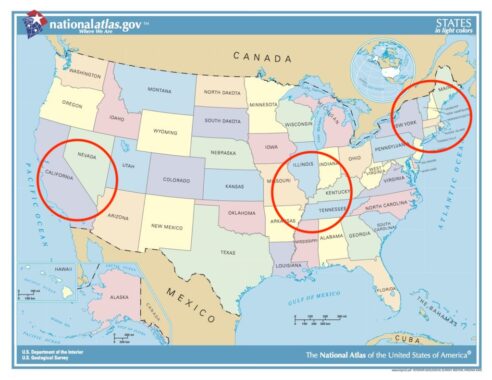 Southern Canada in the running
He noted that while the map doesn't show southern Canada, the area is in the running as a potential location for an AquaBounty farm.
"Southern Canada is definitely up for review on our part in terms of being able to service the northeastern part of the United States," he said.
Expansion outside North America
Outside North America, CEO AquaBounty Chief Executive Officer Sylvia Wulf said the plan is to expand by teaming up with an operating partner that brings commercial, political and cultural expertise to the joint venture.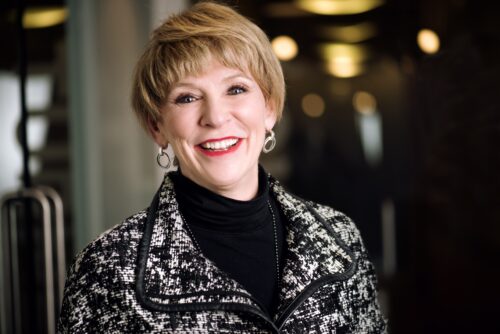 "The joint venture may take different forms in different areas of the globe.  We're most focused on those that mirror what's happening in the US, meaning they are net importers and they're also a growing market. So we've identified Israel, Brazil, and of course, China," Wulf said.
"Israel is a priority because they're very forward-thinking in terms of technology, particularly genetic engineering as well as digital technology. And they're very progressive in terms of the way  they think about renewable energy and water usage. So we think that there's much to be learned by building a farm in a location like Israel."
She said AquaBounty is already in the "later stages of the final negotiation of the joint-venture terms with a commercial operating partner in Israel."
Read also: AquaBounty sets its sights on Brazil, China and Israel
Brazil is probably the next location that the company will be looking into, Wulf said, adding that the company already has an approval there. "It's a growing market and it's a very large protein-consumer market," she said.
In China, Wulf said field trials are already underway, and the process for securing regulatory approval has started.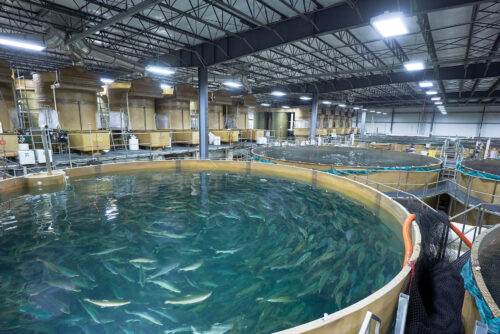 "With an operating partner, China presents a huge opportunity for us. Our IP (intellectual property) doesn't reside in a patent; it's in our eggs, and we will be the supplier of the eggs," she said.
It doesn't make economic sense, she said, for someone to re-engineer salmon they way AquaBounty did – which took almost 30 years.
"Timing is every thing in China but we're continuing to pursue an approval," she said.
Exploring RAS for shrimp
AquaBounty is also looking at parlaying its learnings in RAS technology into shrimp production. Shrimp, Wulf said, has the same challenges as salmon and it is a large and growing market.
"We are evaluating the technology to be employed in shrimp and we think our expertise lends itself to being successful in business with respect to this species, particularly our R&D capability. It's the ability to understand breeding, genetics, health nutrition that can also be applied to a number of species," she said.