Sequencing of the lumpfish genome will benefit industry says Norway-based salmon and trout egg supplier, AquaGen.
The entire DNA sequence encoding the genes (genome) of the lumpfish has now been mapped according to a press release from AquaGen. This allows the company to study all the genes that contribute to traits such as growth, disease resistance and sea lice appetite with much greater precision than ever before.
Mapping of the lumpfish's genome is part of the research project "New species, new properties, new possibilities" which will run in the period 2017-2019. The project is funded by NMBU, Vaxxinova, AquaGen and the Research Council of Norway.
"Sequencing of the lumpfish genome can have benefits for both the industry and research institutions for various research purposes," said senior scientist at AquaGen, Tim Martin Knutsen. He has been working on the gene sequence in close collaboration with Tina Graceline and Matthew Kent from CIGENE (NMBU).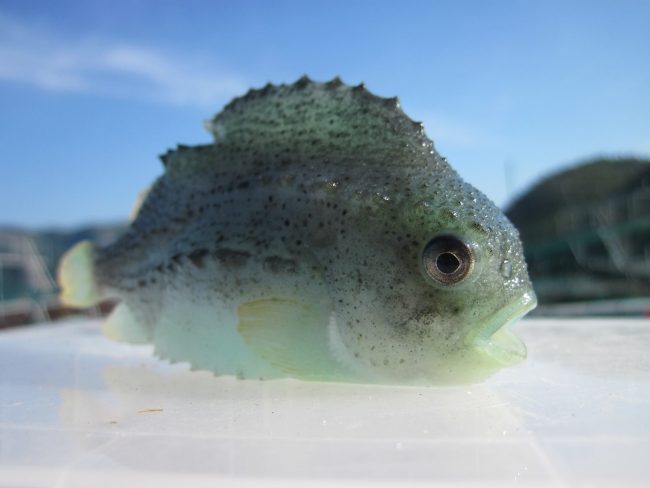 Gender
Genes for gender determination seem to have been found and this will help the company to look at gender differences in growth and lice grazing. This was something that very little was known about before.
"We can also select female fish for early breeding, and reduce the use of male fish that do not contribute positively to breeding programmes or egg production," said senior scientist at AquaGen, Maren Mommens.
The broodstock will be raised at cleanerfish farmers, Namdal Rensefisk, which now, in collaboration with AquaGen, has finished a breeding plant for lumpfish of EUR 8.2 million in Flatanger, Norway.
Development of genomic search tools
AquaGen has also developed a search tool consisting of 70,000 gene markers used to detect differences in DNA encoding important traits. "This marker set has a high resolution and is the first to be designed for lumpfish. Together with the genome sequence and information about where the different genes are placed in the genome, the marker set enables us to look for important genes with high precision," said Knutsen.
Investigation of disease resistance and lice grazing ability
The winter the company want to start a challenge test with the bacterial diseases a typical furunculosis and vibriosis, to investigate whether there are genetic differences between individual lumpfish in the resistance to these diseases. The company have also studied lumpfish that are kept together with salmon in AquaGen's own seawater facilities. "We are counting how many lice each of the lumpfish have eaten while taking a tissue sample for DNA analysis. In this way we can find out if lumpfish with high lice appetite have special genetic variants we can breed for," said Mommens.
The genome is open source for free use and can be downloaded via the figshare publishing tool (DOI: 10.6084 / m9.figshare.7301546).