The Israeli firm is making waves with a global roll out of its tech. Is this company the key to the future success of indoor salmon farming?
David Hazut is a man who knows a bit about indoor salmon. His company, Aquamaof Aquaculture Technologies, has been driving the tech behind exciting sites popping up in Poland, Japan, Russia and beyond.
In October, SalmonBusiness reported the news that the firm's expertise was being used for a USD 162 million Japanese fully integrated RAS salmon farm, with hatchery, grow-out and processing facilities, producing 10 thousand tonnes of salmon a year. Its Polish "Global Fish" site – which acts as a proof-of-concept – is now producing adult-size fish of 5-6kg, one of very few facilities in the world to do so.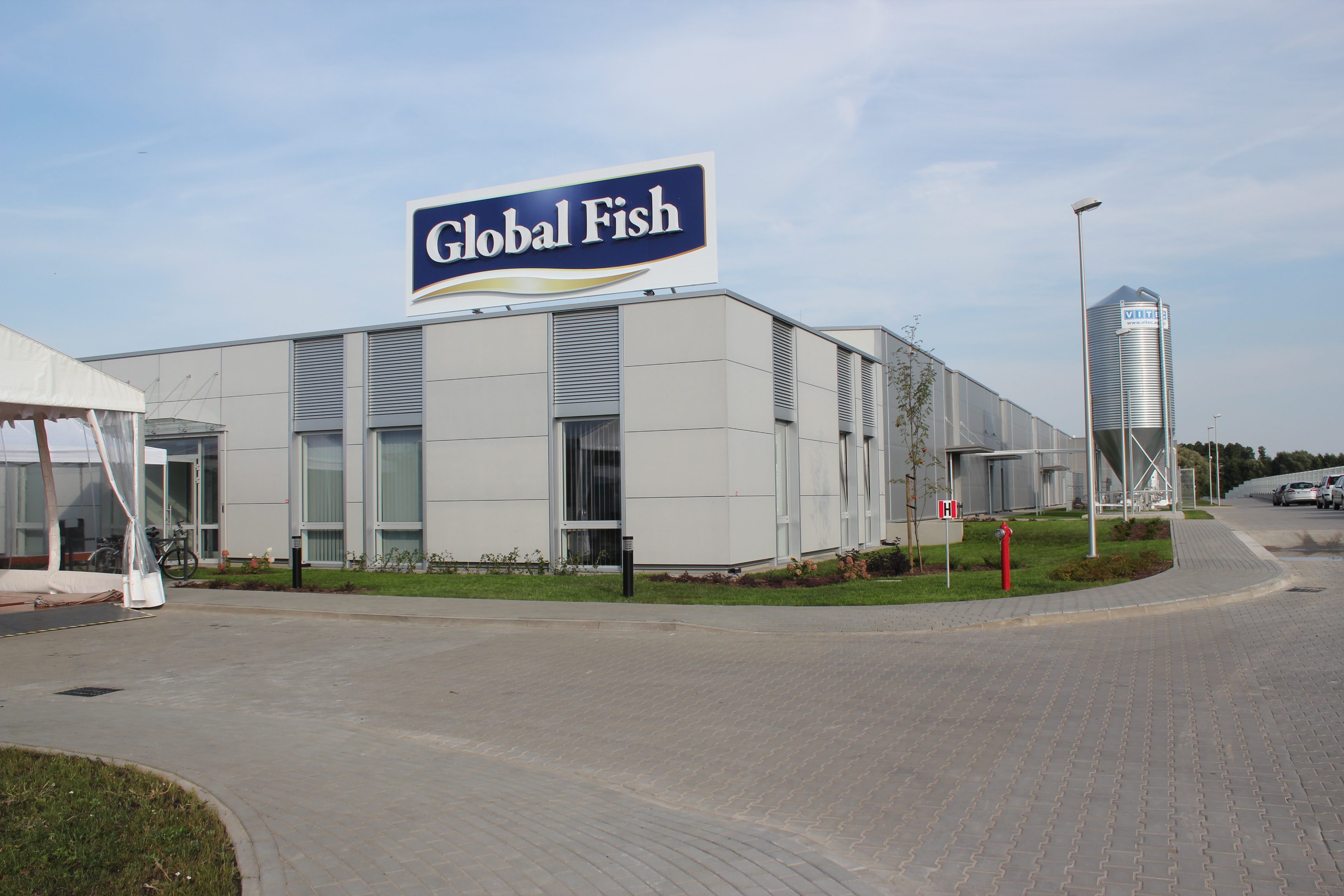 "In the past 20 years the RAS industry has gained substantial experience learning from successes as well as failures, taking a major leap in technology and R&D, and obtaining large amount of data," wrote Hazut in an email to SalmonBusiness.
Change
"For the last 7-10 years the technology has matured significantly and success stories are raising a lot of interest from potential investors both from the industry and from the financial world. We witness the change especially in the financing stage, where it used to be an extremely complicated point. Now we feel it is a lot easier for our customers to raise the necessary funds. We believe that this momentum will persist and many of the markets will want to own a capability for locally producing their fish," he added.
The company is currently building an advanced RAS hatchery and nursery facility for Grieg Seafood in Marystown, Newfoundland and plans to roll out large scale facilities of 10,000 or 20,000 tonne production per annum in the US, Europe, China and around the world.
Movement
"We believe that the movement towards RAS-based facilities for local production of fish, mainly salmon, will increase dramatically in the next 20 years and we intend to take significant role in that movement. We are currently working on 7 big projects with a total capacity of about 34 thousand tonnnes – the majority of which for Atlantic salmon. The customers are diverse – from the industry and non-industry investors – some of them are returning customers that are very satisfied with their existing facilities," proclaimed Hazut.
Hard proof
There's been a shift in confidence of recent in regards to RAS systems. Whereas only a few years ago the young tech was met with sceptism in the industry, today's investment firms are betting big on the future of indoor. SalmonBusiness wondered if Hazut felt a sea change was afoot.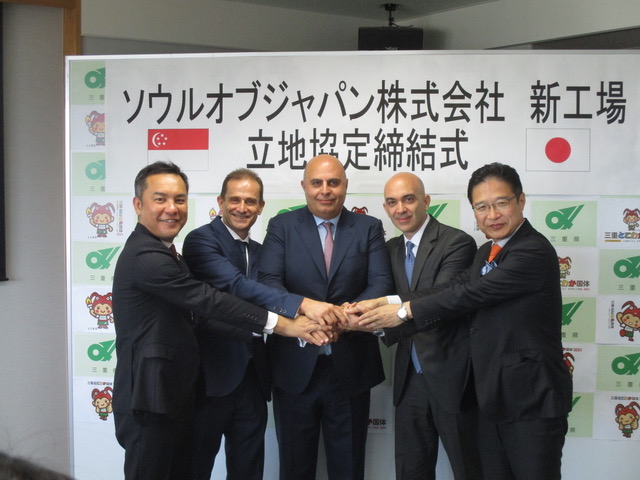 "For several years now, RAS advantages are acknowledged both inside the industry and by investors, that are becoming aware of the great potential of this technology. Dozens of RAS facilities are successfully operating around the world delivering outstanding results day in day out, providing a hard proof that RAS is working. There are also many facilities that are under construction or in different stages of design, planning and financing. We feel that the doubt that was there 20 years ago faded away, and that RAS has become a legitimate, proven, main-stream technology."
Complete control
Hazut said that he believed that over all existing aquaculture methods, RAS provided several significant advantages. "Growing fish in land-based closed environment reduces risks for disease contamination. The fish produced is healthier and more natural, since the process does not involve antibiotics or disease treatment chemicals. Moreover, since RAS technology in not entirely dependent on proximity to a specific water source – the facility can be built close to market, allowing short time from water to plate, and reducing transportation costs. Furthermore, advanced filtering capabilities of the RAS significantly reduce water pollution from feed, feces and chemical waste, offering a much more sustainable alternative to other methods. Additionally, RAS delivers a complete control of water temperature year-round and the ability to maintain optimum oxygen and carbon dioxide levels, so that the fish can grow to commercial size much faster than in other methods, allowing continuous harvest, all year round."
RAS can theoretically be implemented everywhere
In October 2018, SalmonBusiness interviewed Tetsuro Sogo from FRD Japan. Sogo said that he envisaged building a plant in a supermarket chain distribution centre so that they could harvest and distribute salmon in response to the orders comes from each stores. Is this something you believe could be realised?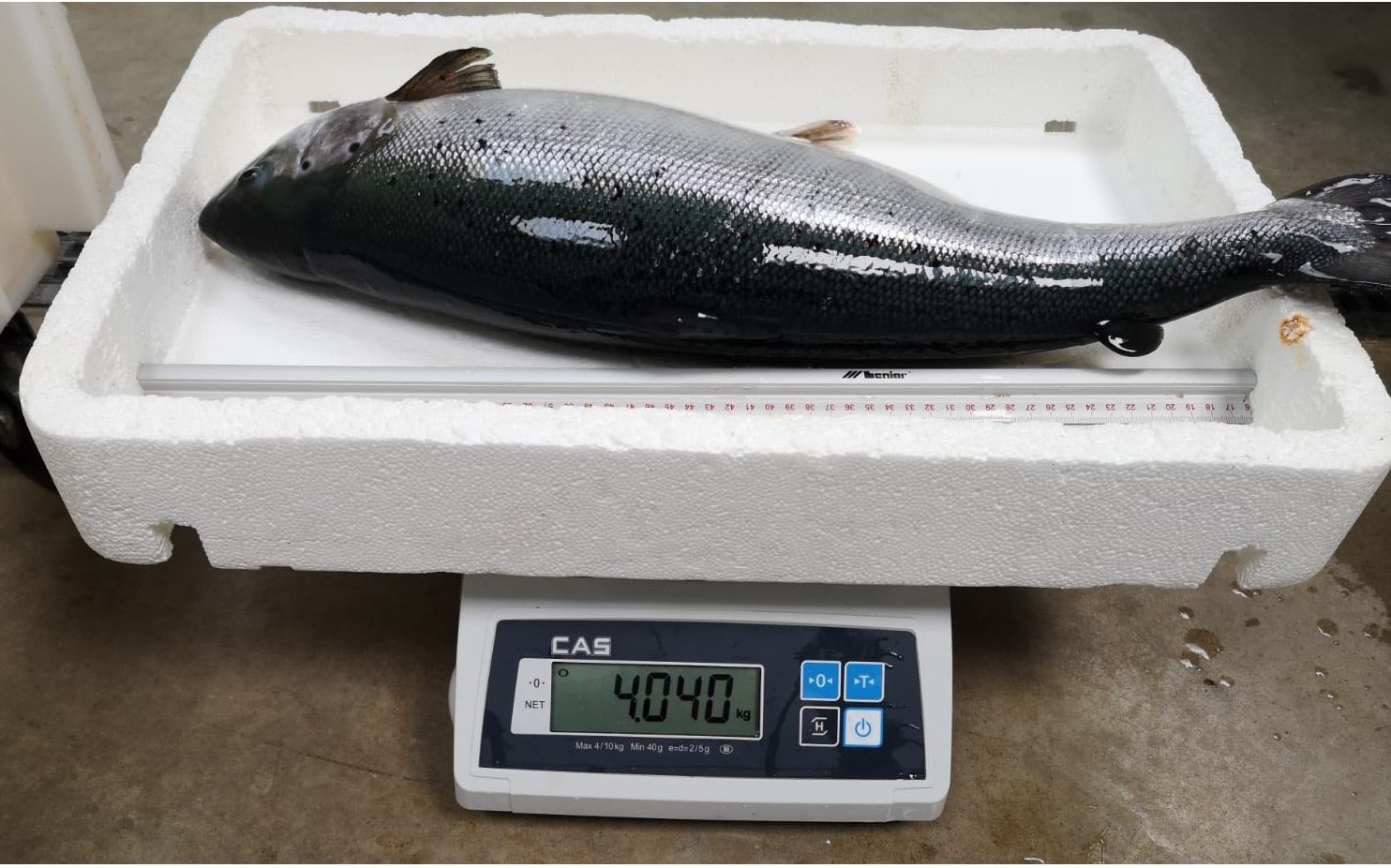 "By its nature, RAS can theoretically be implemented everywhere. Furthermore, RAS big advantage is proximity to market, reducing transportation costs and providing local markets with natural, fresh, healthy fish. However, every project needs to be closely examined in order to decide if its feasible."
In November, Marine Harvest Scotland and BioMar said in Scotland's rural economy and connectivity committee (RECC) report that "a move to RAS systems may be premature, with further testing and financial viability required."
When put to Hazut, he wrote that: "The reality is that there are dozens of successful RAS facilities operating around the world. That said, we don't deny the fact that there is some risk involved in it, deriving from the considerable initial investment required and other factors. In order to reduce the risk for our customers, we provide them with guidance from day one, every step of the way."
Pure Salmon
In November, a huge plan to establish land based salmon farms across the world was launched by Pure Salmon, the enterprise set up by finance company 8F Asset Management, using AquaMaof's RAS tech technology to a chain of facilities with a total production capacity of 260 thousand tonnes. Is this the most exciting project the company is currently working on?
"We are currently working on several major projects for different customers, all of them are extremely interesting and exciting," added Hazut. "However, one of our biggest achievements is our 600 tonne Atlantic salmon R&D and training facility in Poland, which we co-own with 8F private equity fund. We use this facility as an R&D lab to conduct experiments and tests in order to advance our technology even further. The facility is also used to train customers staff for operating our technology, and It is one of a few facilities worldwide successfully growing market-size Atlantic salmon."
And finally, can indoor and sea-based salmon farming can sit alongside each other or is the future is land-based?
"We think that RAS is a complementing and supporting technology to sea-based salmon farming. Today, many of the sea-based salmon producers are using RAS for the production of smolts in order to shorten production time. Moreover, worldwide salmon demands being much higher than supply, opens a window for indoor aquaculture to join traditional fishery and sea-based aquaculture in meeting this demand."