Hardly any income for mega land-based salmon farmers, but construction rolls on.
Atlantic Sapphire, which is busy building its huge 220,000 tonne Florida-based facilty, posted its half-year report ended June 30, 2019.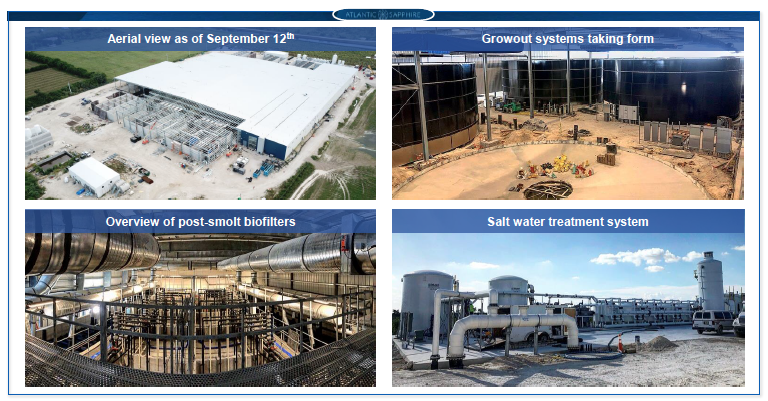 In all, Atlantic Sapphire brought in USD 2.02 million in revenue – which was solely from its Danish operations. Though the size of its assets has grown from USD 63.5m to USD 172.1m.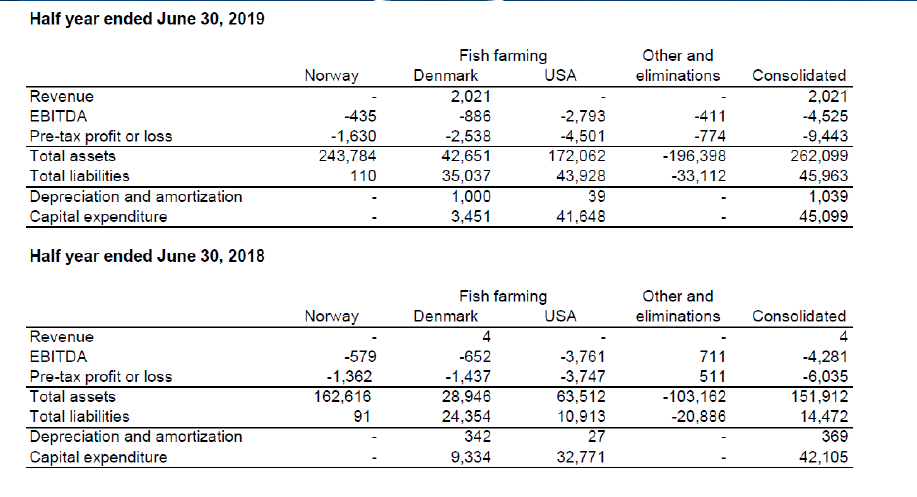 As of today, the company has 3.6 million fish which it says represents around 950 tonnes of potential biomass in its US and DK Bluehouses. Its US batch of smolt are now above 100g.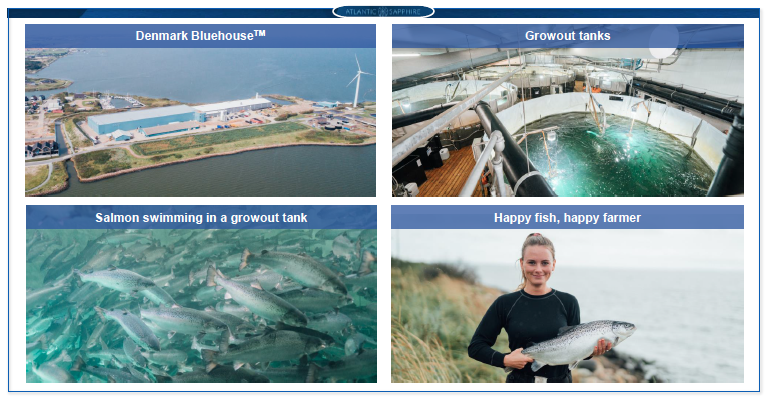 In Denmark, Atlantic Sapphire said it is expecting steady-state production and price acheivement by Q4 2019.
Other milestones, the fish farmer expects to complete in upcoming years are:
US: Fish transfer from fresh water to first salt water system beginning of Q4(19)
US: First growout system operational Q4(19), all growout systems commissioned by Q1(20)
US: Phase 2a final design agreement and capex budget in Q1(20)
US: Processing line with harvesting and filleting completed in Q2(20)