Atlantic Sapphire is selling approximately $125 million in new shares via private placement to raise funds for Phase 2 of its Miami land-based salmon operations and repay $25 million in debt.
It has retained DNB Markets to advise on and effect a private placement directed towards Norwegian and international investors.
A number of investors have already subscribed for the issue, among them is Nordlaks Holding, one of the biggest privately owned salmon farmers in Norway. Nordlaks has pre-committed for NOK 150 million ($15.2 million).
The company expects the proceeds from the private placement to fully fund Phase 2 of its Miami operations. Phase 2 will boost Atlantic Sapphire's Miami harvest to 25,000 tonnes HOG annually.
The current Phase 2 capex estimate is $275-300 million, of which $70 million has been invested as of H1 2022. The company admits there is uncertainty about the capex estimate "due to value chain disturbances and inflationary pressures."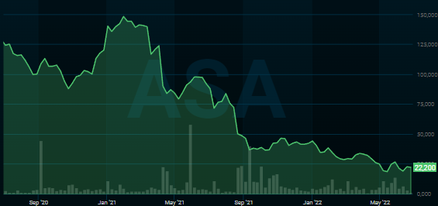 "The company decides when and how funds should be deployed towards Phase 2. Quality and cost optimization will be prioritized over speed when completing the Phase 2 construction," it said.
The subscription price will be decided on the basis of a book-building process. The share register will be closed no later than 0800 am CET on Wednesday.