Increasing willingness to price pelagic business.
On Monday this week, SalmonBusiness reported the conglomerate discount for Austevoll discount has increased, meaning that the fishing company was worth less than its Lerøy shares.
In fact, Austevoll Seafood's large scale fisheries activities at the week's entrance on the Oslo Stock exchange had a negative value of EUR 200 million.
Although the article did not involve any recommendation, it could form the basis for a so-called long/short-trade, where investors would buy Austevoll and sell Lerøy. It would thus be a market neutral trade, with one betting that the gap in pricing between the two shares is going in – regardless of how the stock exchange generally develops.
Since the article was published, there has been movement in both shares.
While Austevoll Seafood has risen by 3.7 per cent, Lerøy has fallen, specifically by 1.7 per cent, during the four-day share trading. The difference, at 5.4 per cent, is the theoretical paper gain from a spread trade here.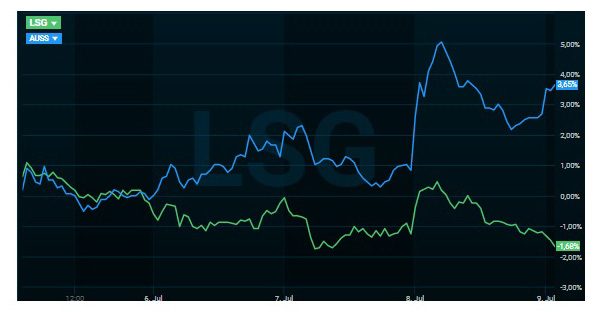 Yesterday, Nordea Markets also jacked up its recommendation of Austevoll Seafood, from Hold to Buy, with a price target of NOK 107.
Austevoll Seafood prises med ca 10% rabatt mot sitt eierskap i Lerøy. Grafen viser utviklingen i rabatten det siste året. pic.twitter.com/L8qvCoBnOE

— Pengeforvaltning (@NorskInvestor) July 8, 2020
Austevoll Seafood was last traded at NOK 80.65. On Thursday morning, Lerøy is on course for NOK 56.08.