12 per-cent growth overall but untapped Chilean Antartic is growth driver.
A technical report from the Aquaculture division of the Subsecretariat of Fisheries and Aquaculture of Chile (Subpesca), estimates a 12% sowing growth in the industry for salmon farmers that'll start production in the June-December period of this year, after the fallow period that took place between October 2018 and March 2019.
Of all the salmonoid species (trout, coho, Atlantic) Atlantic salmon was the one that was singled out for the largest sowing for the year.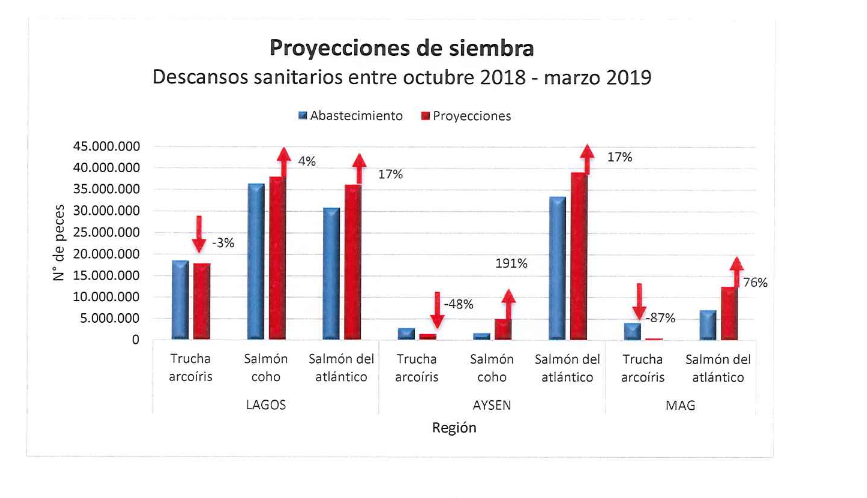 Within this expected increase of 12% in general terms, Subpesca highlights with 20% growth in the XI Region of Aysén of General Carlos Ibáñez del Campo. Though the untouched iceberg heavy Magallanes region has been singled out for 76 per-cent growth in salmon stocking.
Increased smolt yield is a trend in Chile as a function of improved biology. Some markets, such as Russia and China, prefer larger fish
During this year's North Atlantic Seafood Conference in Bergen, SalmonBusiness reported that Kontali Analyse CEO Ragnar Nystøyl anticipated a three per-cent growth for Chilean 2019 harvesting volumes relative to 2018, and five per cent global supply growth.

"At the same time, Chileans have produced larger harvesting fish, while Norway's average harvest weight has fallen slightly. Our base case scenario is a five per-cent growth in the offering this year," said Nystøyl.