The broodfish plant in Tveitevågen, north of Bergen, is still in full operation.
Outside the entrance to the administration building is an old Mowi flag. At the door hangs its old logo, a green font on white background.
"We feel a close association with Mowi," said Hans Øyvind Svensvik.
He raised the Mowi flag the same day the press release came out when the name change hit the world last autumn.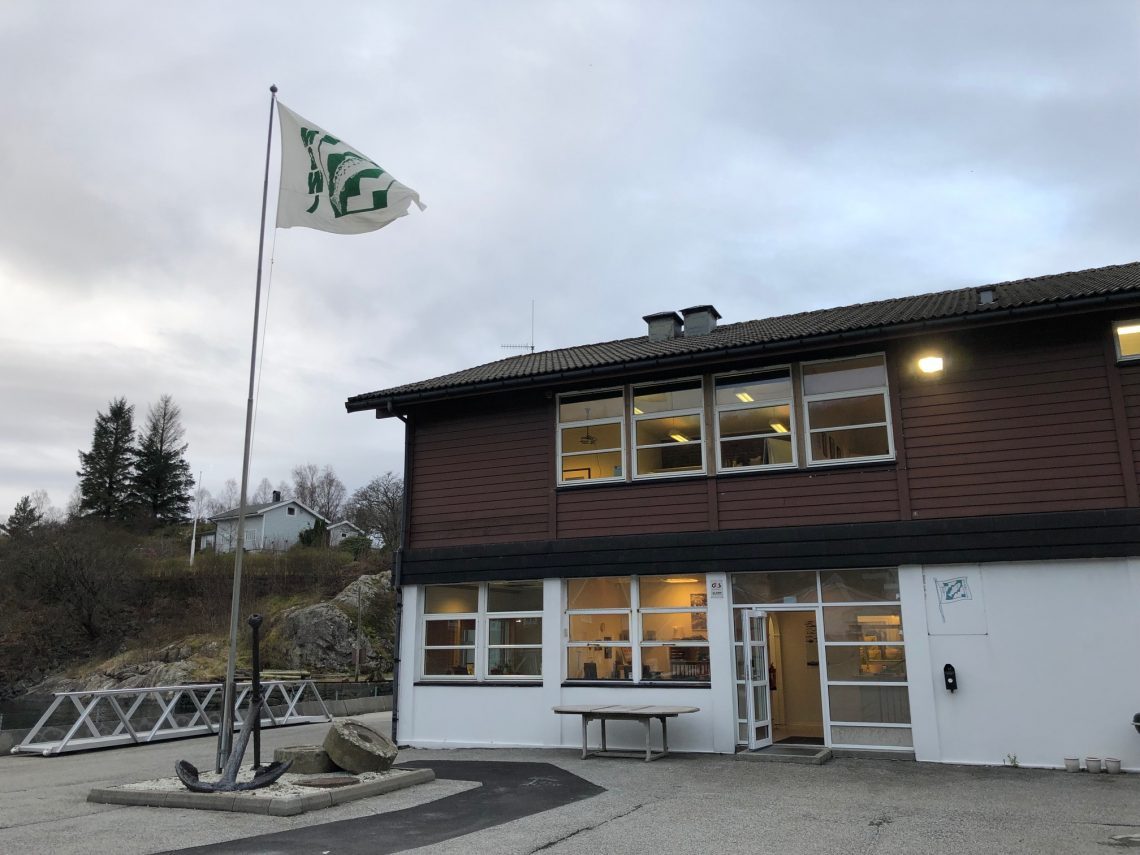 Own tribe
Svensvik has been working with Mowi since 1985, and is the operating manager of the plant. And precisely Mowi was also the name of the breeding stock that the company built on. Eventually, Hydro injected more money into Mowi, and it became Hydro Seafood, then Marine Harvest. And now it's back to its roots for Mowi.
The broodfish plant in Tveitevågen, has an eventful and long history. Longer than most in this industry.
"It started up in 1965. It was pioneering, so they landed wild-caught salmon and some rainbow trout. It was an fish meal factory here. The reason it was located here was because of the water source up here," said Svensvik.
Mill Operations
The water source is the lake Tveitevannet, which spreads from the Tveitevågen and into Ravnanger. A stream runs down from the lake where there was mill from the last half of the 19th century. A mill wheel from the old site is now strategically placed at the flagpole.
At the pier is a red building. It houses the hatchery, today as it did at that time. But the tanks that kept the first fish in the 60's are gone.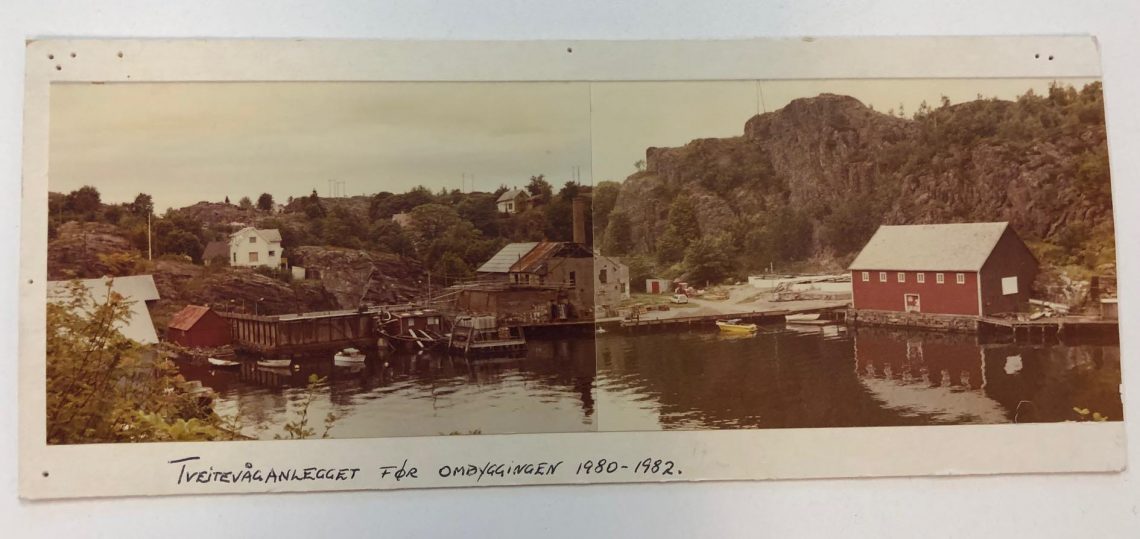 "It has been continuous and important operation here. Øyerhamn at Varaldsøy entered simultaneously in Mowi. There was broodfish and egg production. They eventually released their own fish for new spawn and took out the largest, fastest-growing and finest fish. It was the development of the Mowi strain. There has been no new wild fish in the Mowi strain since the end of the 1970s – so it is domestic salmon," he chuckled.
The wild fish was originally sourced from the western Norway rivers Vosso and Årøyelva, both known for large and strong salmon.
First
The first farmed salmon was produced in a closed containment cage on Flogøy, a small island located just west of the city of Bergen.
"Fish were sent by boat to Flogøy. There were freighters that carried live saithe and herring. The wellboat was 12m long, and one could hardly see it from the dock. Now we have extended the quay, to 70m, and it is far enough for the large well boats. A fantastic development."
Seaplane with plastic bags
Other roe and fry were sent longer distances.
"We delivered roe in exchange for fry from the river owners. We sent fry in a seaplane in plastic bags. Two gram fry, 1,000 pieces in a plastic bag," he said.