Faroese salmon farming company Bakkafrost has purchased a Boeing 757 in order to get its fresh salmon to New York within 24 hours, a move that will save CO2 emissions from air freight by 45 percent, said the company.
It currently flies salmon to the US via Heathrow airport in London, which increases the flying time and needs large amounts of ice to keep the fish cool, reported The Guardian.
The Boeing 757 is being converted into a "flying fridge" with capacity for 35 tonnes of fresh salmon. Salmon harvested that day in the company's farms in the Faroe Islands will reach a New Jersey airport in time to reach US wholesalers and restaurants early the next morning.
"Reducing our carbon footprint to the US is a huge step and it's very important our customers get high-quality produce. By reducing transportation times, it means consumers in New York and the east coast have very fresh produce and reduced food waste," Regin Jacobsen, Bakkafrost's chief executive, was quoted as saying.
The company plans to offset operating costs by flying other freight back to the Faroes or Scottish airports and will consider extra flights to take Scottish salmon to New York.

Fuel-efficient plane
Boeing described the 757 as "fuel-efficient." However, the aviation giant decided to end 757 production in 2003 because of the increased capabilities of its new 737s at that time. It delivered the final 757 to Shanghai Airlines in April 2005. Over a thousand 757s are still in service, it said.
"The 757 holds a special place in aviation history for its efficiency and environmental responsibility, and we continue that heritage of innovation with our current family of airplanes."
Backlash
A group that advises supermarkets on climate- and environment-friendly fisheries policies decried Bakkafrost's strategy.
"Climate change is an existential threat to the seafood industry and to global livelihoods. We think the seafood industry has to be part of the solution by demonstrating absolute best practice. That inevitably means a move away from air transport, certainly for farmed salmon," Blake Lee-Harwood, an executive with the Sustainable Fisheries Partnership, told The Guardian.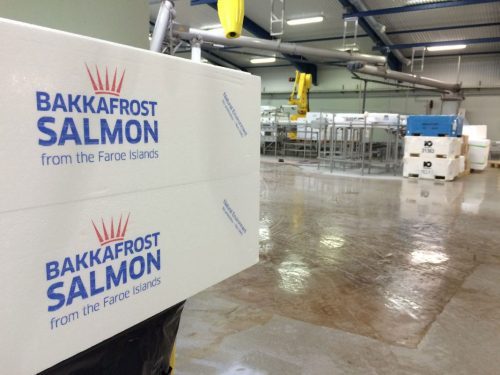 Jacobsen says only a small proportion of its overall exports is airfreighted. Thousands of tonnes of salmon is shipped by sea every week, he said, adding that the strategy would help Bakkafrost's pledge to cut its carbon emissions by 50 percent by 2030 and to net zero by 2050, in line with United Nations sustainable development goals.
Bakkafrost's plan is in contrast to the strategy of another Faroese salmon producer, Hiddenfjord Salmon. In February 2021, Hiddenfjord became the industry's first to suspend use of air freight, cutting its overseas transportation CO2 emissions by 94 percent.
Air freight is a major contributor to global CO2 emissions and emits around 50 times as much CO2 as sea freight. Salmon already has a much lower carbon footprint than other animal foods such as pork or beef but replacing air freight with sea freight makes it an even more sustainable food choice.
Bakkafrost is the largest fish farming company in the Faroe Islands. On Tuesday, it re-branded its Scottish unit from The Scottish Salmon Company to Bakkafrost Scotland.