Benchmark Holdings has been beaten and it can get worse.
It's been tough. The fish health company, which was particularly known for breaking the bank for the double acquisition of salmon egg firms Stofnfiskur and SalmoBreed, has seen its stock price more than cut in half over the past five years.
There was no lack of sceptics when Benchmark acquired Stofnfiskur and SalmonBreed in 2014. Both sellers, analysts and competitors realised that when valuation of 50-fold net profit became known.
Lose money
Gold can be bought for a too expensive price. History shows, that is the case here.
Benchmark lost money both in 2017 and 2018. Last year, a net deficit of GBP 4.4 million was made – an slight improvement from GPB 7.1 million the previous year.
With a market capitalisation of GBP 301 million and net debt of GBP 55 million, it expects not only to make money, but to make money at a level that the company has never been close to.
London is far away from the salmon cages.
Own newspapers
The conglomerate, which owns a number of online newsservices and magazines, that cannot be accused of being completely independent with its journalism, seems to have a comprehensive turnaround job on its hands as valuation and results go hand in hand.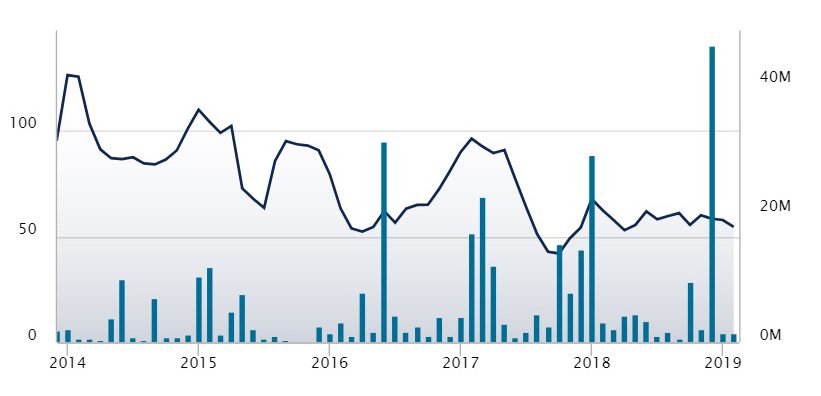 Despite high prises and a fall on the London Stock Exchange, some still believe in the equity.
The largest owner is Ferd, the Andresen family's investment tool, which is just over a quarter of the shares. In addition, they have the capital managers Woodford Investment Partners and Landsdowne Partners, who emphasize that Benchmark Holdings is an investor-controlled company without pure industrial owners.