Net debt of 55 million pounds.
British fish health company Benchmark posted its Q2 results for the three period ended 31 March.
This quarters' pretax losses have ballooned from last year's GBP  0.2 million to GBP 13.2 million. Revenue was down to GBP 32 million from GBP 37.7 million.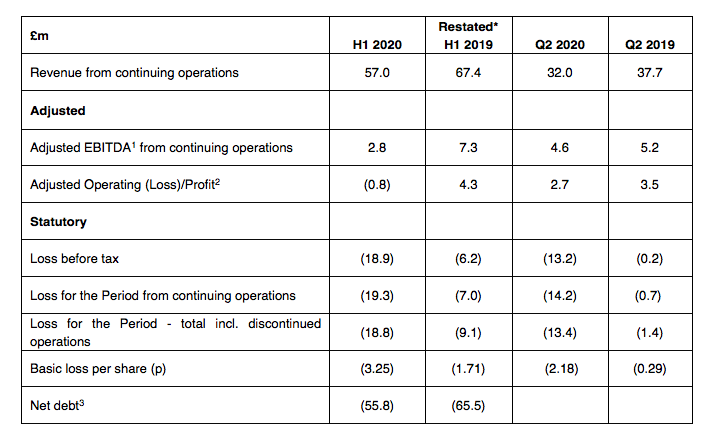 Revenue from its salmon egg supplier Genetics fell from GBP 10.8 million to GBP 10.4 million. Adjusted EBITDA from that segment increased from GBP 1.7 million to GBP 5.2 million.
"Revenue in line with prior year reflects lower egg volumes as a result of shift from third party production and adverse forex movements, compensated by higher prices achieved from specialist genetic traits and year round supply of eggs from Salten," wrote Benchmark.
Liquidity (defined as cash and undrawn facility) as at 27 May was GBP 67.6 million against a liquidity covenant of GBP 10m. Net debt stands at GBP 55 million.
"Our results for the first half of the year were disappointing reflecting the weakness in the shrimp markets and oversupply of Artemia, and the additional challenges of Covid-19 in the latter part of the period," said Executive Chairman Peter George.
To deal with this, Benchmark wrote that it's focusing on continuing on group restructuring. Part of this is expected to generate up to GBP 30 million. It has also initiated a review of the company's vaccine strategy and a restructuring and cost saving plan aims to deliver a minimum of GBP 10 million annual savings.
Former SalMar chief Trond Williksen has been appointed as new CEO with effect 1 June, in the hope he can around the company's fortunes.