Fish will be in excess of 1kg, a first for Tasmanian salmon farmer Huon Aquaculture.
Huon Aquaculture is putting its fish into the sea – with a weight which will match "the size of a small proportion of salmon grown on-land by the world's leading salmon companies based in Norway and the Faroe Islands," the company reported in a press release.
The company also claim that at that weight, it is a first for the southern hemisphere.
Whale Point
In January, SalmonBusiness reported that Huon Aquaculture had introduced 300,000 salmon fingerlings moved into Australia's first onshore salmon nursery Whale Point. Whale Point's RAS facilty has 12 circular 16-metre diameter, 4m deep, 800m3 grow-out tanks and four smaller grading tanks at 220m3.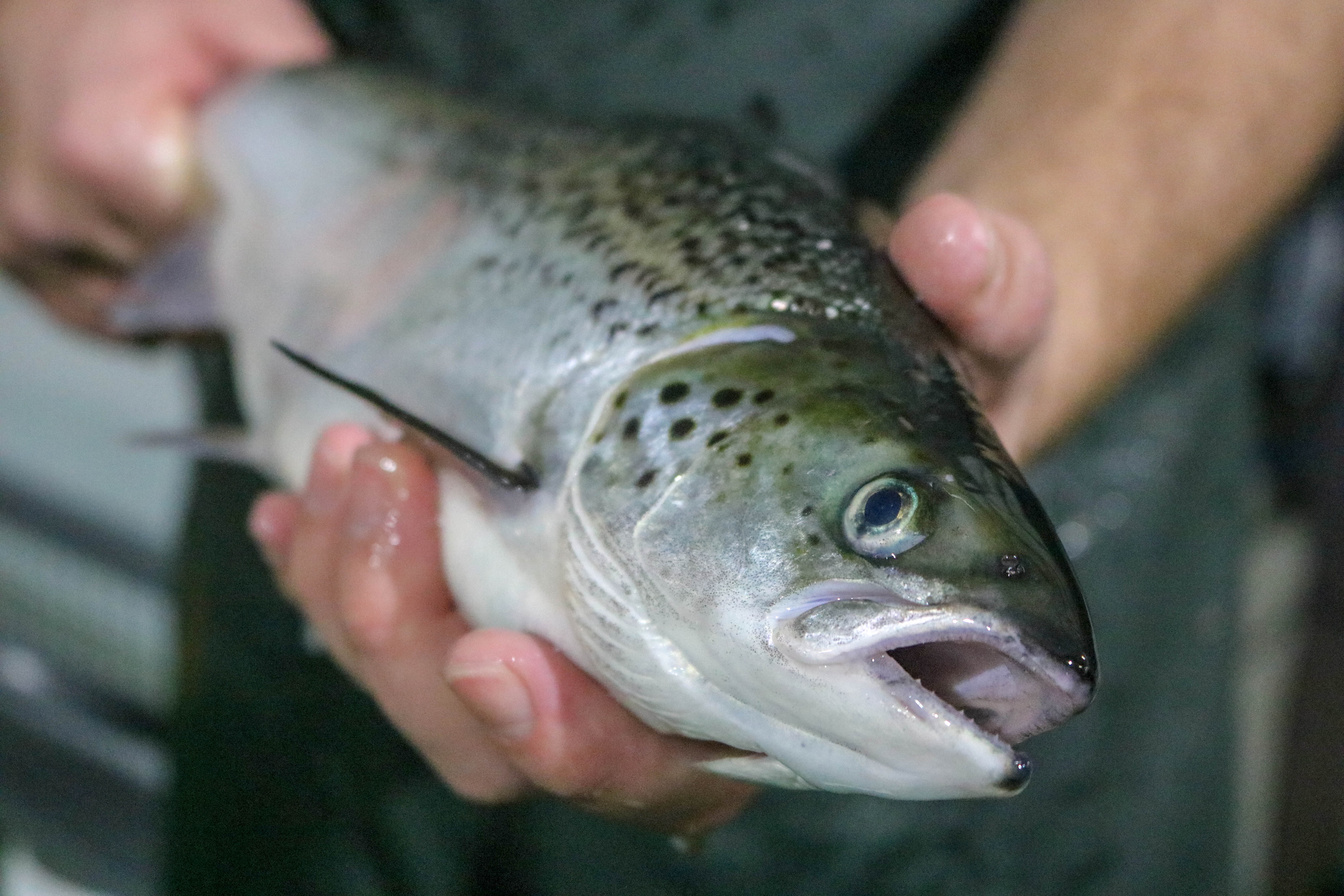 Huon Aquaculture Freshwater General Manager David Mitchell said: "Huon is setting a new benchmark for salmon farming in Tasmania. This has only been possible as a result of Huon's new $43M Whale Point nursery – by growing the salmon on land to this size in larger tanks, we are significantly reducing the time the fish will spend at sea, further improving the company's environmental performance allowing longer fallowing and improving biosecurity."
"Whale Point is the jewel in the crown of our freshwater farming operations, and I am excited to see such large, high-quality salmon leaving the nursery to go to sea in our first production trial of fish this size," said Mitchell.
5-6kg
The production trial will monitor fish performance as they grow to harvest size at 5-6kg.
"The salmon have been on-grown at Whale Point for seven months which will result in a reduction of time spent at sea by between 30-40 per cent from an average of 14 months, to 9 to 10 months."
"This will have significant benefits and will allow us to grow the fish to market size within a year. These trial salmon will be stocked into pens in the Huon and Channel where we will closely monitor their performance to harvest," added Mitchell.
The Danish company Billund Aquaculture provided the tech for the site.