Blue Ocean Technology has today entered a contract for the delivery of Bluehouse systems Plug and Farm containerized sludge treatment systems to Landeldi.
The contract includes dewatering with Blue Ocean Technology's core technology – including Bluehouse systems band filter, screw press and more plus an option for the Blue Dryer, which is a low energy solution with absorption technology and heat recovery.
Blue Ocean Technology is proud to announce another exciting contract in Iceland. The contract is signed with Landeldi for its fully land-based aquaculture facility, Deep Atlantic Station in Iceland.
The site is being built just outside the town of Thorlakshofn, South-Iceland – next to the international shipping harbor – and sits on top of fully renewable underground salt- and freshwater reservoirs, filtered and warmed up by the porous lava bed.
The initial phase is for 6000 tons of annual production, with a final aim of 33.500+ tons.
Landeldi is a fully integrated aquaculture farming company with strong focus on sustainability and low carbon footprint. There will be substantial cooperation between local agriculture and the land-based facility to make the aquaculture sludge into a resource with considerable ESG value, the company states in the press release.
"Blue Ocean Technology was an easy choice for Landeldi. The design quality, know-how and resourcefulness are outstanding, the company is highly dynamic and embodies the spirit of innovation and excellence. We share a vision for sustainability and BOT effortlessly adopted and contributed to our long-term vision for what can be achieved in Iceland. This partnership will stand the test of time and achieve great things," Runar Thor Thorarinsson, ED of Sustainability and Innovation at Landeldi, says.
Blue Ocean delivers a fish sludge dewatering system with a production capacity up to 6000 tonnes.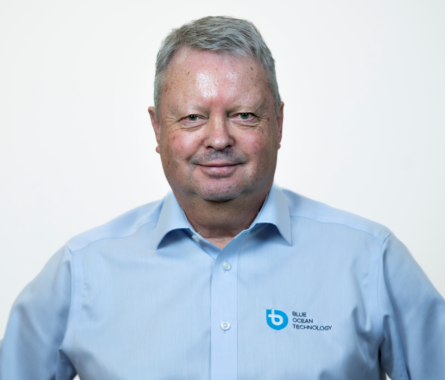 "We are thrilled with this contract. It has been on top of our agenda to secure a strong foothold in the very dynamic Icelandic land-based salmon scene. We really appreciate the deep-felt environmental focus of Landeldi and their enthusiasm for developing the downstream focus with regard to fish sludge combined with agriculture manure for local value development," Hans Runshaug, CEO in Blue Ocean Technology, says.