"The algae came out of nowhere," said Elisabeth Balteskard, manager of Northern Lights Salmon
Now, boxes of dead salmon is collected on the quay in Balteskard, at Northern Lights Salmon in Grovfjord. The algae bloom has hit the family business hard and brutal.
"The boxes you see in the picture are just a small part of the total. It's hard to accept," said Balteskard til SalmonBusiness.
She explained that the company coordinates the situation from their offices at Balteskard, a couple of kilometers from Grovfjord in Northern Norway. This is also where they bring the dead fish.
"There is nothing else to do now than get the fish on land and take it from there. We do get the fish on land, but the challenge is to grind it up, there is simply not enough capacity in the area," said Balteskard.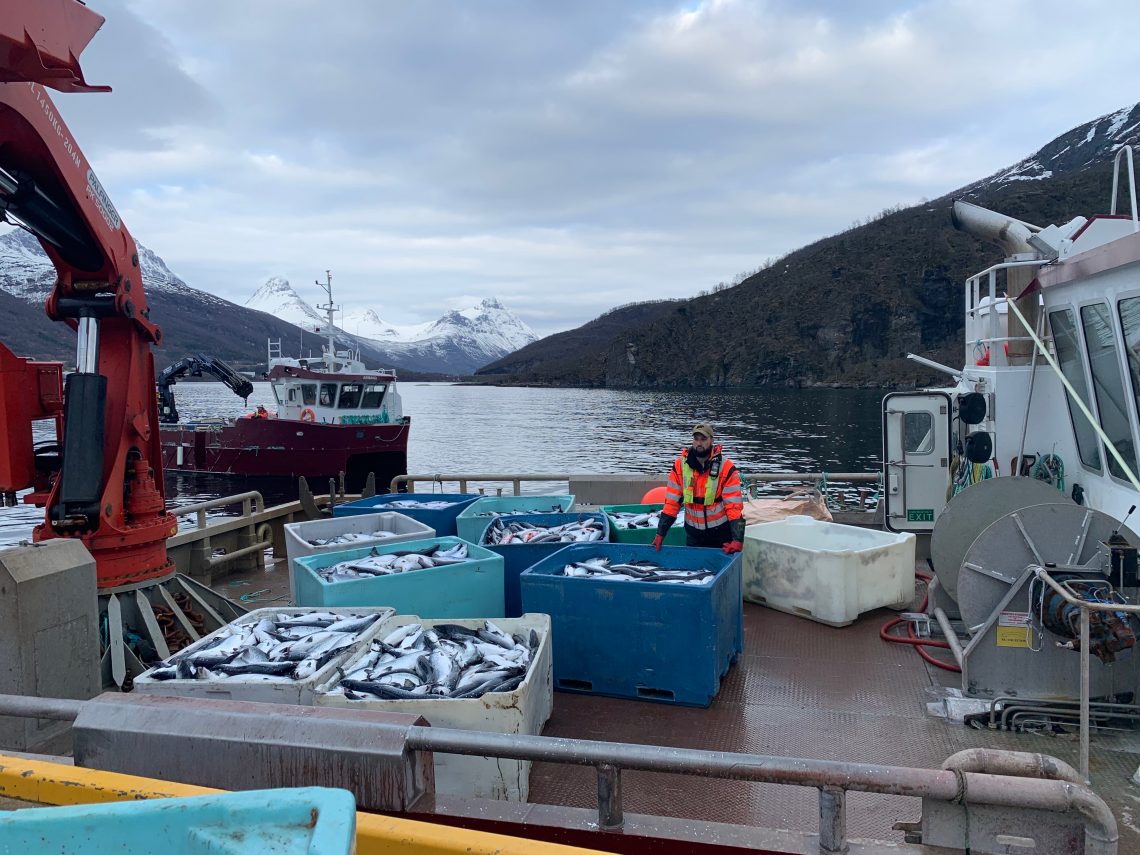 High risk
Elisabeth Balteskard said that they must cover most of the cost from the loss themselves.
"The majority we have to cover ourselves, there are big excess. But we have had challenges before, so we have learned that things might happen," said Balteskard.
Do you manage to survive as a company?
"There are great values that are lost. We need to evaluate when this is all over, we have some (money) saved up from earlier."
"We have a large workforce, at least at the slaughterhouse, which should have worked all summer. Now, this is up in the air," she added.
Vulnerable
The amount of dead fish is so considerable that there are more challenges than just getting the fish to be grinded. Since Wednesday, trailers have been in shuttles from Lofoten with boxes to put the salmon in.
"We have many boats and crew at work, and we monitor at all time. We believe we have good control of the situation now. But it doesn't look good when it comes to mortality," said Balteskard.