Parkol Marine Engineering's "Havara" off to Scotland.
260-tonne "Havara" was launched at Middlesbrough on September 10, a salmon feed support vessel where it is eventually headed for the Shetland Islands.
Parkol Marine Engineering was established around 50 years ago in Whitby, a north-east town famous for its historical links to the fishing.
The press release from Hull-based Myton Law, who has acted for the boat builder to negotiate the build contracts, explained that they were worth in total over GBP 5 million. Another vessel, "Reliance III" was launched destined for Banffshire, Scotland, where it will work netting prawns and whitefish.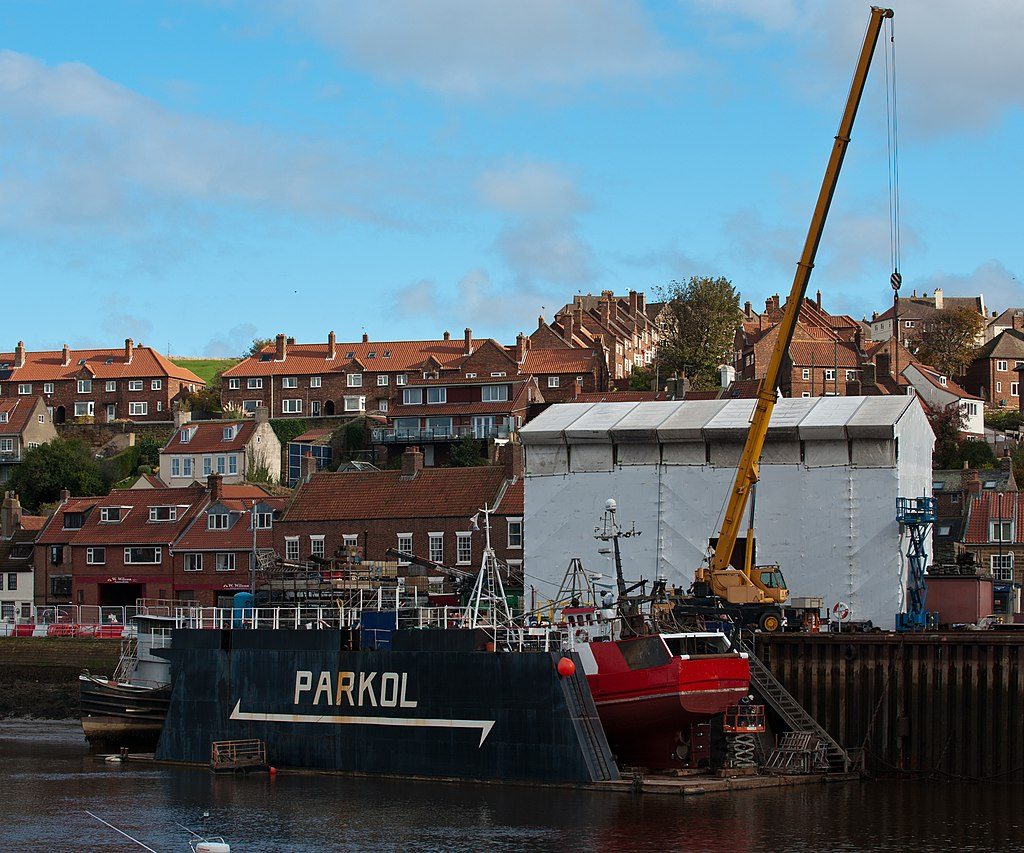 Ship and boat building in Whitby was a tour de force between the 17th and 19th centuries. At one point the town was ranked as the third-largest boat building centre after London and Newcastle.
Whitby was largely reliant on the sea for imports and trade was hard to reach due to the surrounding moorland – which changed soon after the steam locomotives were first developed in the United Kingdom during the early 19th century.
The town had whaling port status and Whitby ships carried many emigrants to Canada and convicts to Australia. All of Captain James Cook's ships of exploration were built in Whitby. With "Endeavour", "Resolution", "Adventure" and "Discovery", Cook was able to map lands from New Zealand to Hawaii in the Pacific Ocean in great detail.
Returning the trade to the town in 1971, Parkol Marine Engineering is now currently the only remaining boat builder in Whitby.