Similar shape as Nordlaks' ocean farm.
"Pu Sheng Fish Farm-1", a modern semi-submersible marine fish farm complex for aquaculture and tourism, was launched in Longqi Bay, Hainan Province, southern China, March 24, according to Wang Xiaobin/China News Service.
With a length of 86 meters and a width of 30 meters, the six-story facility covers an area of ​​six basketball courts. The platform is a modern marine industrial base with "green smart equipment for aquaculture and tourism".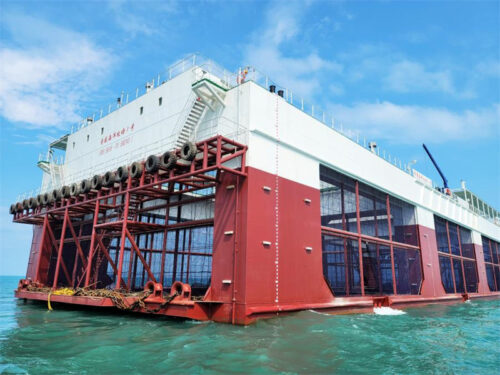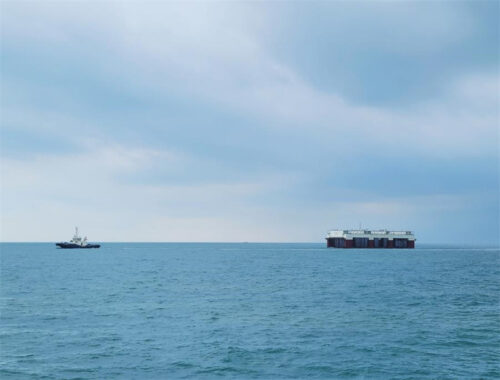 The "Pu Sheng Fish Farm-1" has a similar shape as the 385 meters long ocean fish farm "Jostein Albert", owned by Norwegian salmon farmer Nordlaks.
The "Jostein Albert" was built at the Yantai shipyard in China in January 2020, and is currently in operation outside of Stokmarknes, northern Norway.