Rising prices for a wide range of raw materials can make it more expensive to produce farmed salmon.
The vaccination against the Covid-19 virus has started. There's light at the end the tunnel. Demand for raw materials is picking up. Industry players are positioning themselves for further increases.
That's the backdrop when the price of soybeans has risen by 77 per-cent since May. Soy is the main ingredient in salmon feed. Fish feed is by far the most important cost component in the production of salmon and accounts for almost half of the production costs.
Same pattern
The demand for soybeans has, in turn, helped lift prices on close substitutes such as corn, wheat and rice. They all follow the same pattern, with rapidly rising price curves.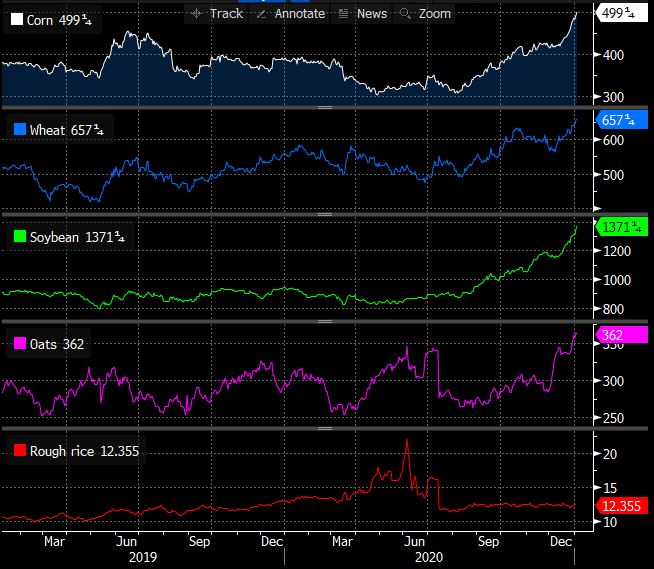 The inflated pricing of food and feed raw materials is not unique.
Energy intensive
A wide range of commodities, such as iron ore, steel, aluminium, fertiliser and copper, have increased in price in recent months. Many of these raw materials are energy-intensive in their production, manufacture and transport, and are largely a function of the oil price – which has risen from USD 21 to USD 54 a barrel since May.
Inflated prices for feed ingredients can eventually spill over to the prices of fish feed.
Prices for feed for salmon and trout reached a historic price peak in the fourth quarter of 2019, but have fallen back slightly since then. However, the long price trend is clearly rising. With continued rising raw material prices, new price hikes may be on the horizon for the foreseeable future.