The North Sea Container Line (NCL) has received EUR 225,000 in grants from the Norwegian Coastal Administration. 
North Sea Container Line, which offered to assist with the transport of salmon to Europe and the world during the beginning of the outbreak, has been given a six-figure grant to facilitate competitive short sea shipping.
The container shipping company will be to Stord in Central Norway and London, with the idea to transport fresh salmon to the English market.
Several salmon farming players are believed to have entered into cooperation with the project, but it would not comment who they were to SalmonBusiness.
Though NCL Business Development Manager Martin Torkelsen explained a bit more about the UK side of the project, which aims to permanent.
"We are looking at the terminals surrounding London, and both Tilbury and London Gateway are potential terminals for us. To be decided," he said, adding that lead time from Stord to London will be approximately 36 hours.
NCL has a fleet of four vessels and offers shipping in 20, 40 and 45 foot containers. While the company had experience of shipping frozen salmon (with over 200,000 tonnes of frozen fish shipped last year), it hadn't shipped fresh salmon before.
NCL has a fleet of four vessels and offers shipping in 20, 40 and 45 foot containers.
"The vessels we use at the moment needs no adaptment for transporting fresh fish," explained Torkelsen.
"The fresh fish can easily be transport in our own 45ft thermo containers, and they will also, if needed, be installed with GPS trackers for clients live updates and track and trace. The route is definitely created to be permanent, and we hope to get even more cargo owners than salmon farmers onboard" he added.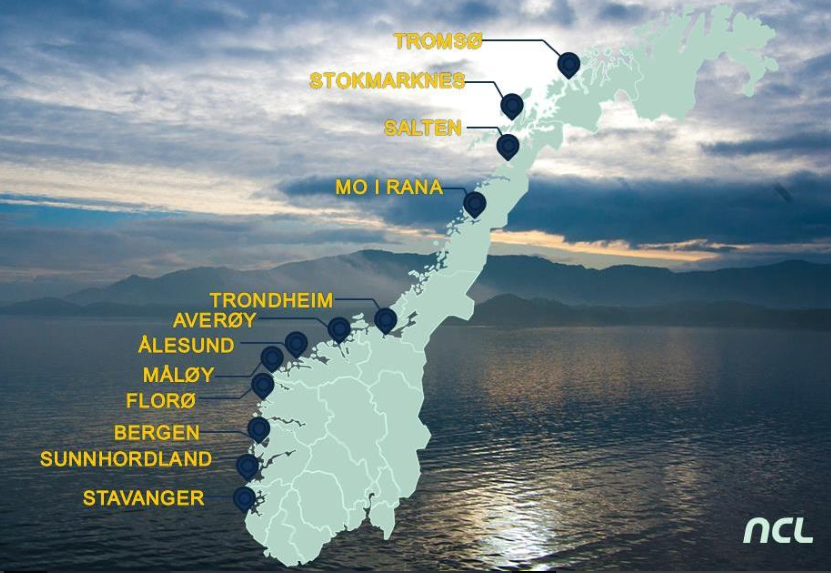 Looking ahead, the Business Development Manager said that this was just the start. "We are looking to create a cost and lead time competitive route to and from West Coast of Norway, and also streamlining logistics for importers and exporters in the UK all the way up north to Lofoten and Tromsø region," concluded Torkelsen.