Canadian giant Cooke Aquaculture entering Australian salmon farming.
Last week it was announced that the institutional investor Yarra Capital sold a share block of just under five percent of its shares in Tasmania-based Tassal Group. Australian media have speculated that the buyer, of the 10.1 million Tassal shares, was dealmaker David Williams.
Melbourne-based Williams was the one who originally listed Tassal on the stock market, and it has been speculations regarding a comeback for Williams.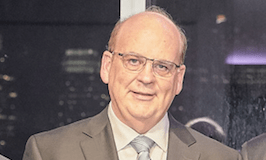 It now appears from a statement that the buyer of the share block, and even more, was not Williams, but in fact Cooke Aquaculture. In total, Cooke has bought 11.6 million shares, corresponding to 5.4 percent of Tassal.
Vice President of Public Relations at Cooke Inc, Joel Richardson, confirmed the purchase with SalmonBusiness but declined to comment.
Tassal has a production capacity of 40,000 tonnes salmon, and has ventured into shrimp farming.
The 105,000-tonne Cooke Aquaculture already has salmon farming in Canada, Chile and Scotland, as well as shrimp farming in Nicaragua.
Tassal shares have risen sharply in the past week, based on take-over speculation. Monday, the company climbs another 3.1 percent, the highest level in two years.