Smokery on the edge of the River Severn, Gloucestershire, UK, posts yearly results.
Severn and Wye Smokery has posted its annual reports for the year ended March 2019 on Companies House.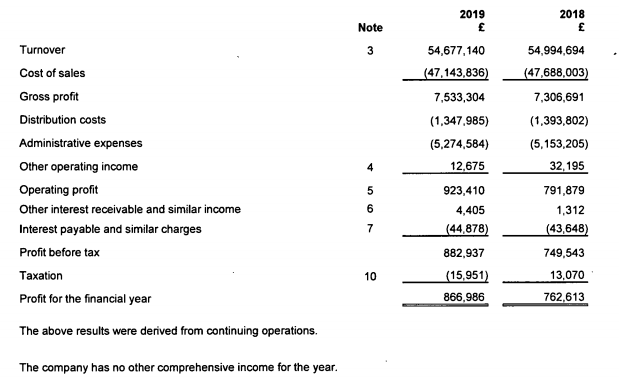 The Gloucestershire family business, which was first formed by Richard and Shirley Cook, started life as a smokery in 1989.
Severn and Wye had a turnover GBP 54.5 million, a slight dip from 2018's GBP 54.9 million.
2019's operating profit was GBP 923,410, up from GBP 791,879 the year before.
"Management consider turnover and gross profit to be the key performance indicators and monitor these closely due to the volatility of the fish price. Management are fully aware of the changing price of fish and have put in place policies and procedures to mitigate the financial impact of fish prices going forward," wrote Richard Cook.
On the first of April, the entire share capital of the company was transferred from Richard Cook to Olsa Futures in exchange for share capital issued in Olsa Futures.
On 1 November 2018, certain properties held by Severn & Wye Smokery were transferred to Olsa Futures by a way of dividend in specie.
Severn and Wye uses fish by VAR salmon and Irish Organic Glenarm Salmon.