Kames' "Tiffany of Melfort" now lifted.
At the beginning of November, it was reported that a workboat belonging to the trout farmer Kames, had drifting alone and unmanned in the Outer Hebrides, Scotland.
"Tiffany of Melfort", a 19 landing craft was tied up near a site in Loch Pooltiel, Glendale, North West Skye, but broke her moorings during stormy weather.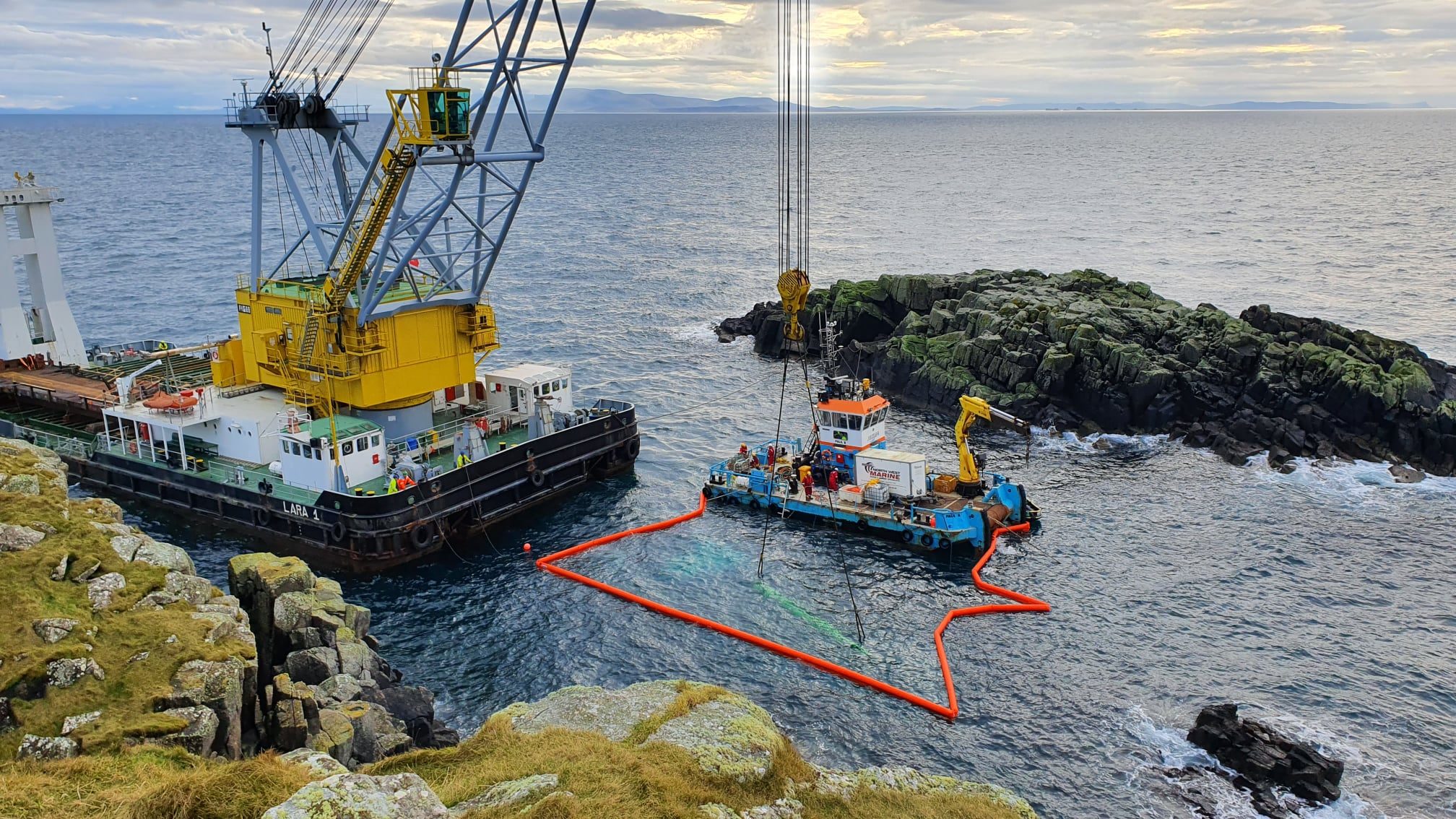 In a post on Facebook, the Scottish moorings, diving, and ROV specialist North West Marine wrote that it had assisted in the recovery.
"Whilst speculations circled of the Lara 1's presence in Oban Last week, we are proud to say that she was in mobilisation to assist North West Marine on the recovery of the vessel, 'Tiffany of Melfort', a salvage tender of which North West Marine were awarded last week," wrote North West Marine.
The company wrote that its teams of divers, vessel crews, and essential people in the background, helped lift 'Tiffany of Melfort' in "just a matter of days, in budget, and on schedule".
"With such a short window of time and weather to undertake the operation, we are extremely proud and grateful to all our team for pulling together and going above and beyond to get the job done," it added.