Salmon spread all over the road.
A truck carrying salmon from Punta Arenas in Chile to Brazil, overturned near the Argentine city of Caleta Olivia on Friday morning.
According to El Patagónico, the driver, the only occupant of the truck, suffered injuries from the accident and was transferred via ambulance to the town of Fitz Roy where he remains under observation.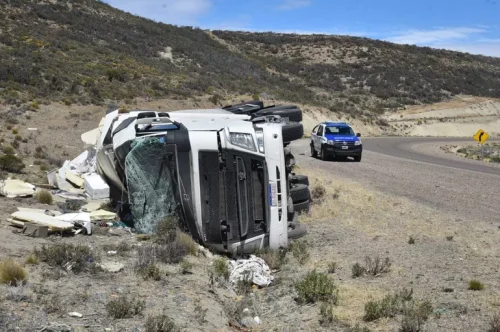 Motorists who stopped to provide first aid to the driver said that he claimed to have had to make a sudden manoeuvre to avoid hitting a car that crossed the lane.
The truck's cabin was lying on the verge with the windshield shattered, much of the cargo was spread over the road.
The salmon were packed in boxes of expanded polystyrene, bearing the AquaChile logo.
According to locals, this section of road has a long history of overturning of heavy vehicles travelling north.