Under Ben Nevis' shadow, Mowi Scotland's plant Blar Mhor processes tens of thousands of fish a day.

As Kris Wilk pointed to a Baader 144 salmon gutting machine, the Mowi Operations Manager spoke with an ear-catching accent combined with Polish and Scottish, over the booming loud machinery: "It's the latest technology on the market," Wilk proclaimed. He is Mowi's longest-serving Polish employee with 16 years service.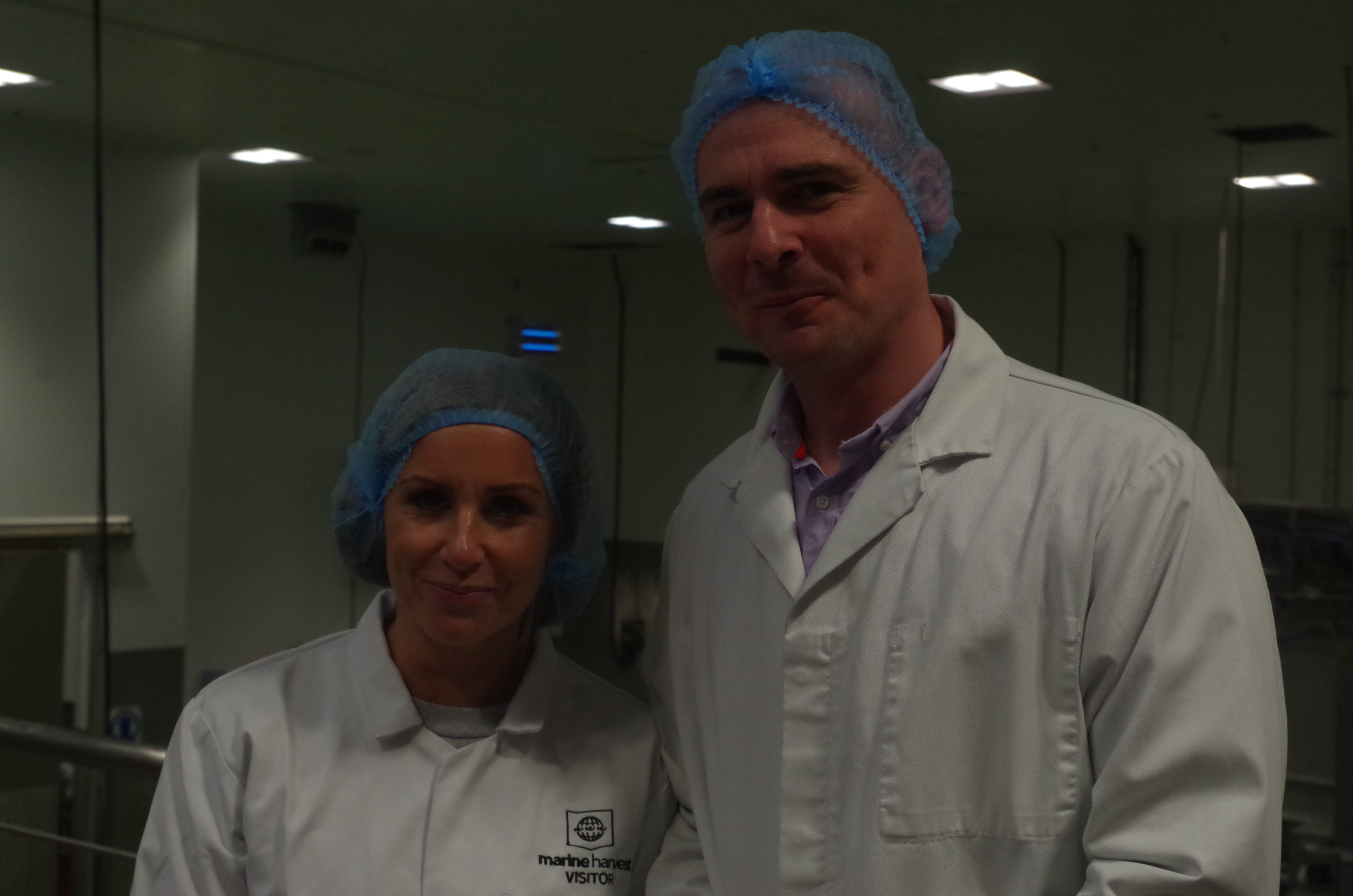 Pumping out
Wilk explained that all the fish come in from Mallaig or Leven, with 32 tanks pumping out fish into the processing machines – a process which takes around two minutes.
The bustling ice covered plant is central to Mowi Scotland's processing operations. It's from here, a maximum of around 50,000 fish are processed, packed into ice boxes and then put into 16 (sometimes 20) trucks a day.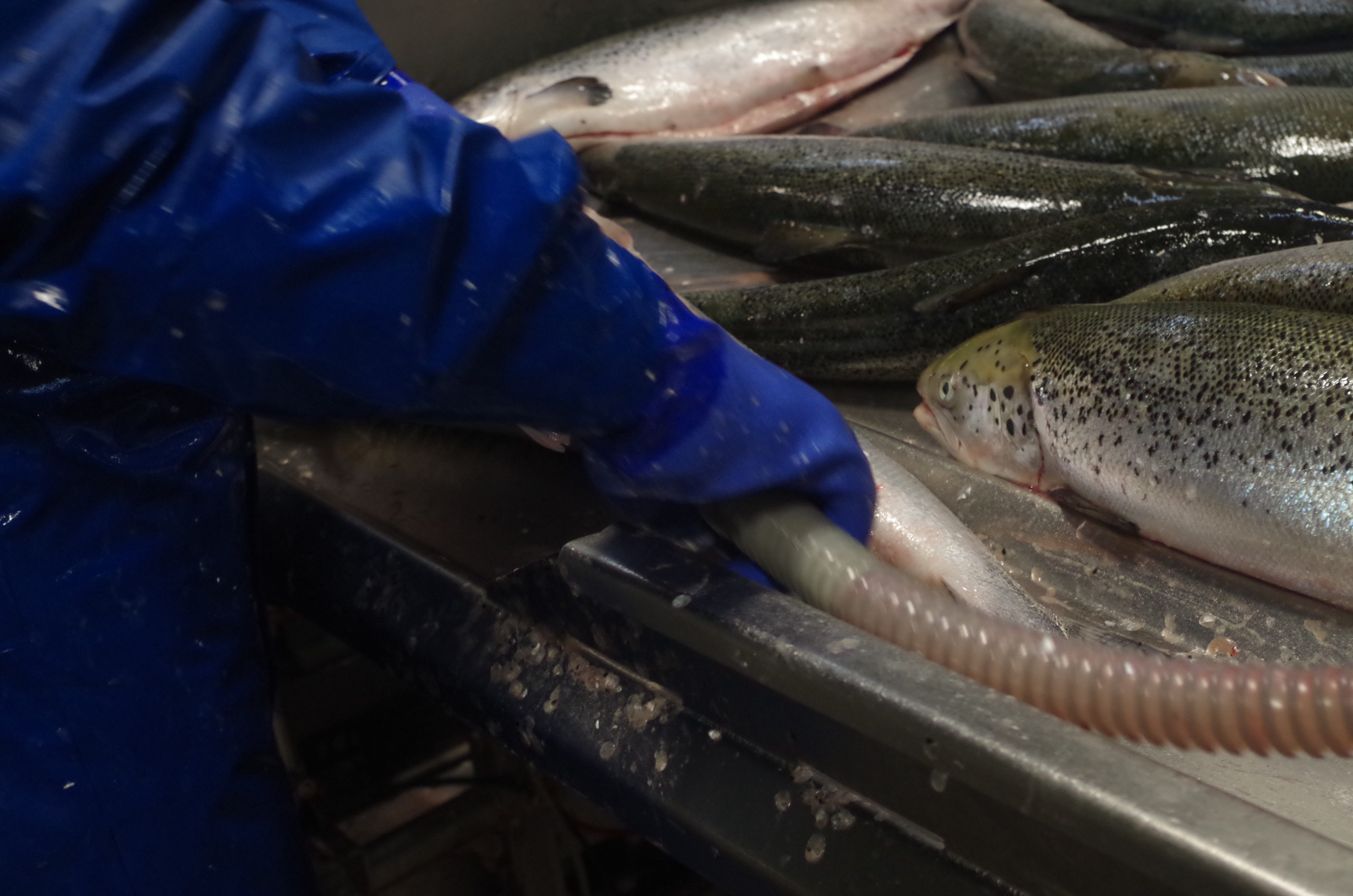 Staff
"Each fish is weighed and is brought into the batches and then allocated into the orders. Every single box is produced with a unique number – so we can trace that it back to the egg," explained Wilk.
A crew of workers, a mix of Eastern European workers and Fort William locals, dressed in blue factory scrubs and noise protection ear plugs work around the clock. Some are the beginning of the distribution chain at the grading machine, some making sure the fish are cleaned.
"To make sure that the fish are sent to the customers in a spot on the condition, it's an additional step to make sure the fish are cleaned inside and according to our standards," said Wilk.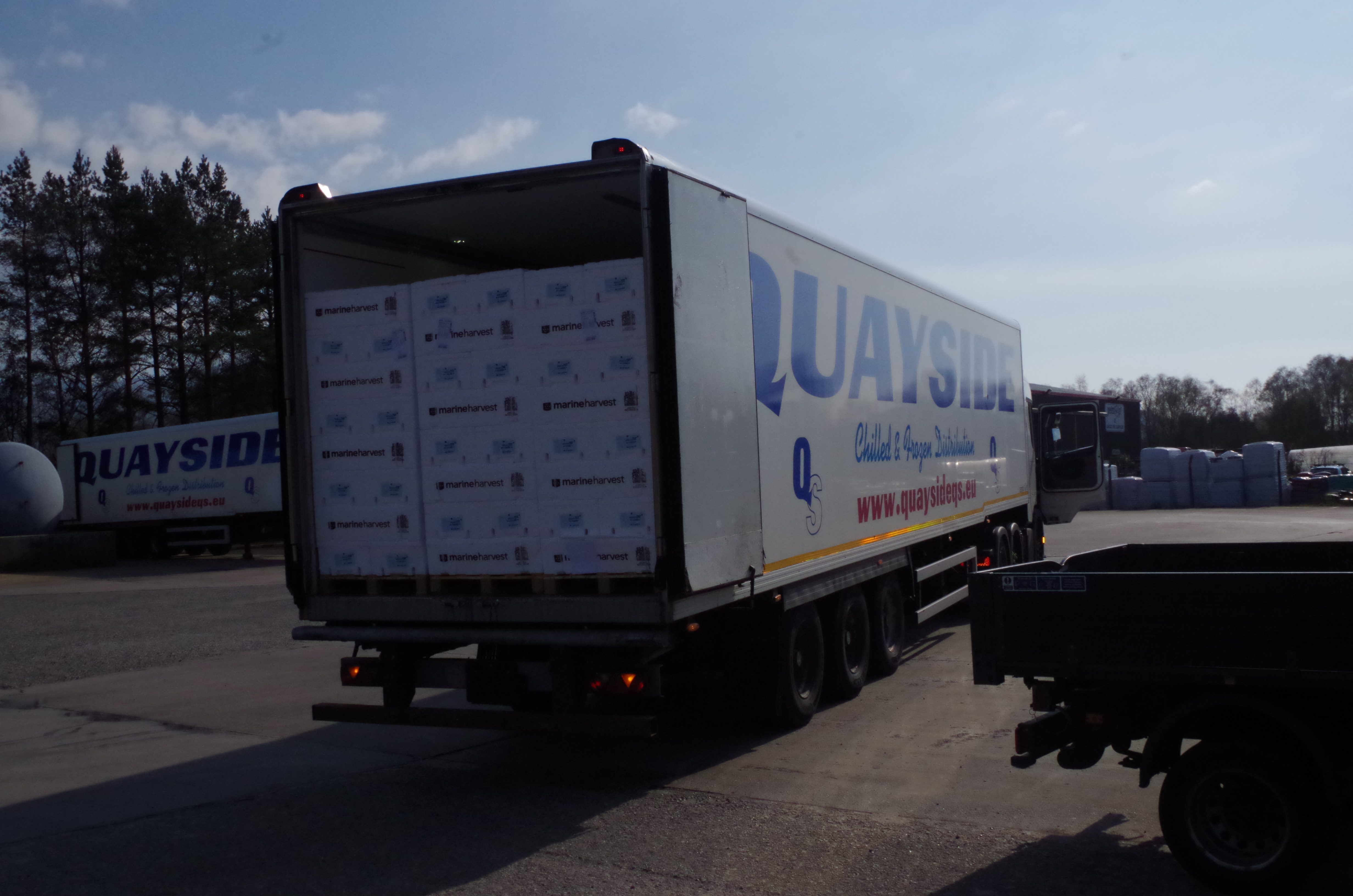 The fish are batched in three levels and then from there, they are transferred into reusable boxes that can hold approximately 170 kilograms. Marel's automatic dosing machine constantly keeps the salmon boxes topped up with fresh ice.
Distribution
In a room in the middle of the floor lies the main distribution office for distributing the fish into the boxes on the factory floor. It's supervised and manned at all times so that adjustments can be made according to the size of the fish.
"You have to tweak it as you go. As you can see there is a split. The main split would be normally between 4-6 kilos, which is perfect for the market," said Wilk.
The operations manager runs a tight ship. But, with a workforce mainly made up of EU workers, the instability of Brexit is causing him concern.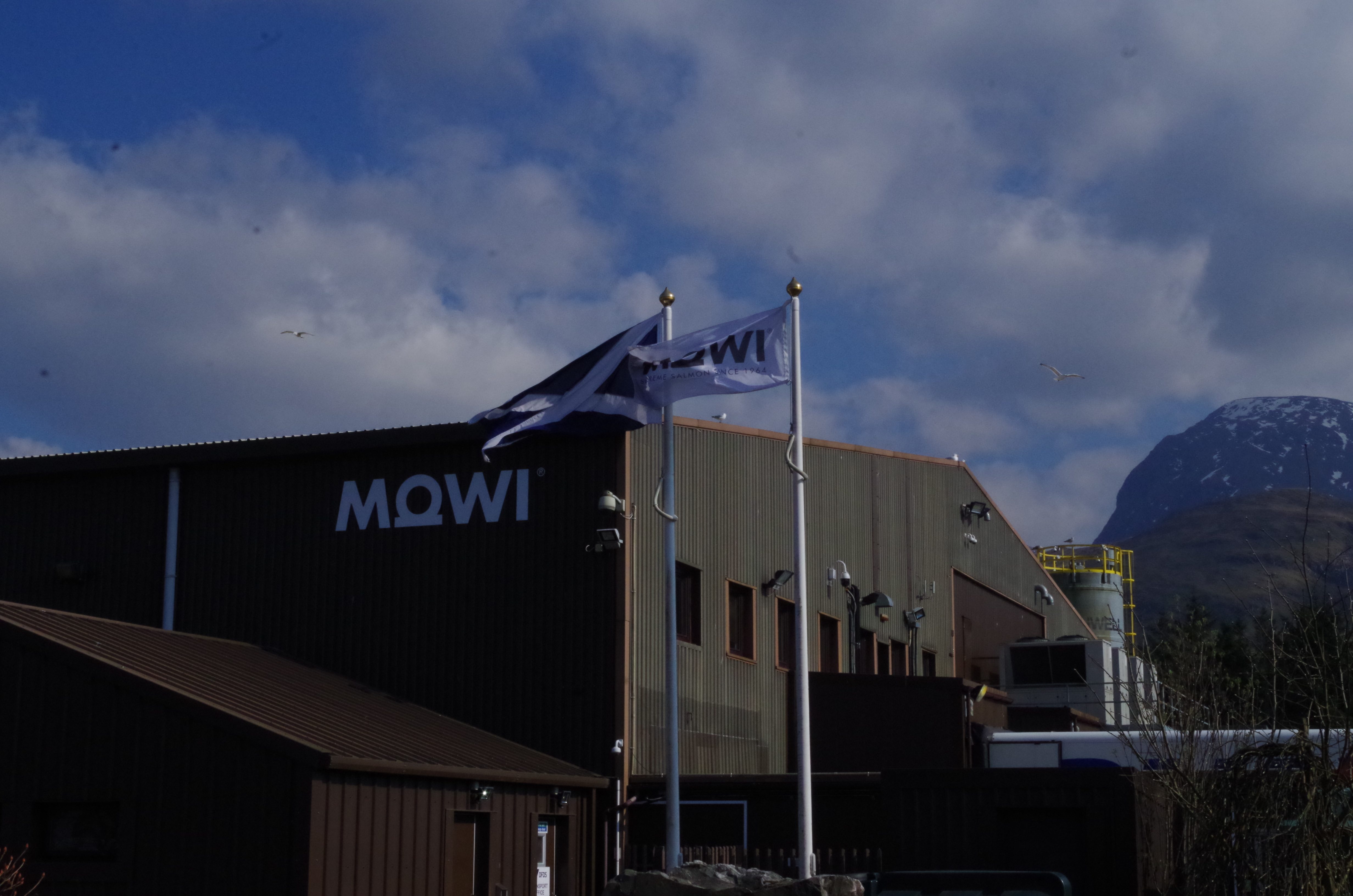 Brexit
"Due to the Brexit situation, it's very hard to attract people to work for us, that's one of the biggest challenges. The salmon industry tends to be seasonal but the biggest challenge is staffing. The issue is uncertainty for the people, not many people are deciding to make that move, they don't know what will happen. They'll choose a different direction if they want to migrate," he said.
Brexit has created a boom in tourism in Fort William and the Scottish Highlands – with more UK revellers looking to climb Ben Nevis instead of sunning it up in Lanzarote. While good for the local economy, the unintended effects are trickling down to Blar Mhor.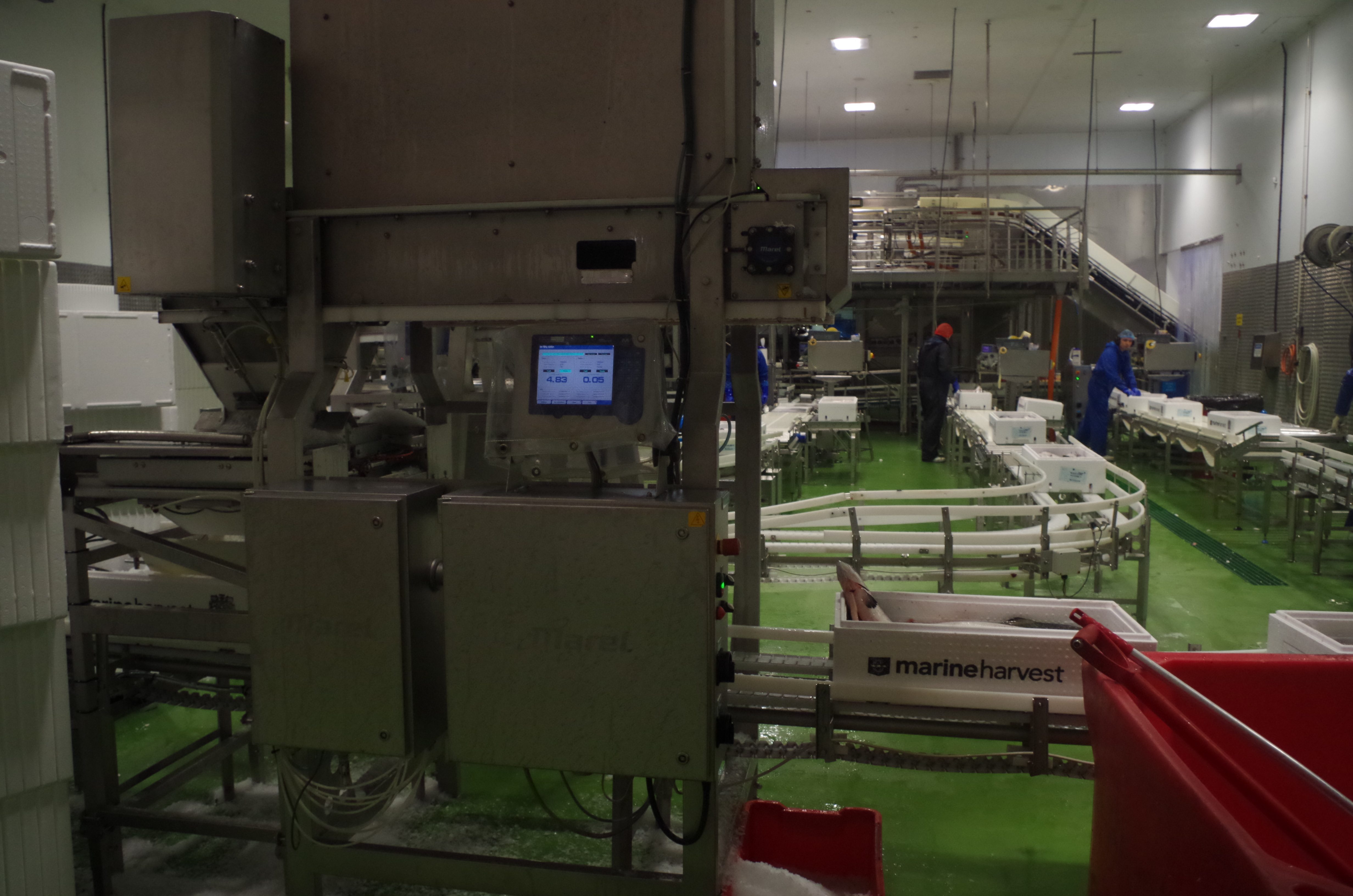 "UK residents are now going on holiday more in the UK and the area isn't ready for it. A lot of people use Airbnb, and places are not available for rentals. People will make for much per night for a tourist to stay that for a long term rental," making it harder to staff to find accommodation explained Mowi Communications Assistant Jayne MacKay.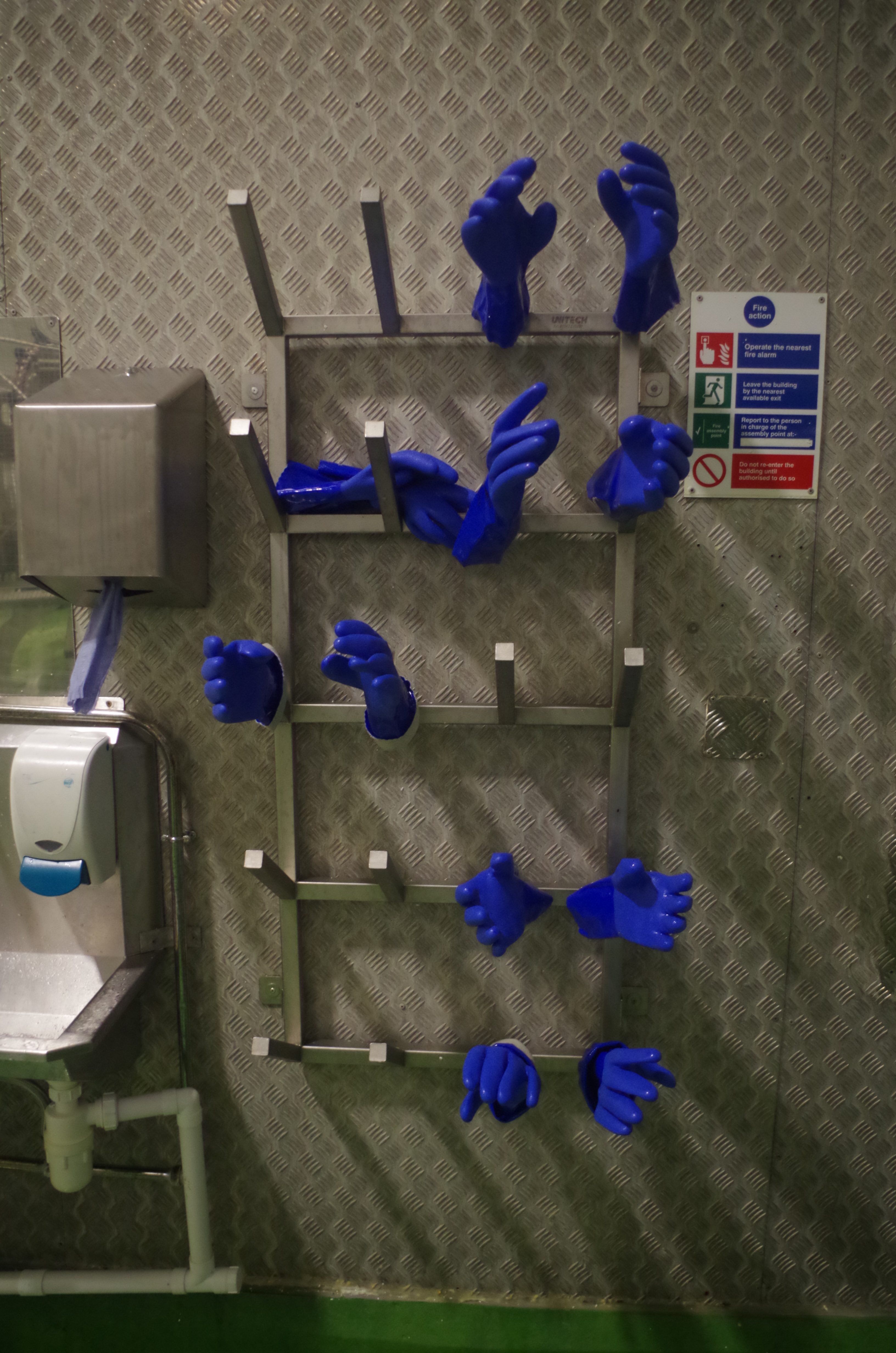 Automation
There is a new development to begin to build 150 new houses, but it will take at least a few years. Furthermore, road infrastructure is a genuine issue. Traffic along the long winding beautiful Loch filled routes has risen steadily in the past few years due to increased tourism, making it more difficult for DFDS' 16 trucks a day to deliver.
"The traffic is getting out of control," said Wilk. Looking ahead, more automation may be the answer.
"There is the technology where we could automate a lot of the processes. Though in our plan, we are limited, so we would have to take a major step in terms of a shutdown to rebuild. This will be one of the strategies for us as Mowi reviews this process in the very near future," he explained.