Carsten Horn at the helm.
The former head of the large scale cinema chain Cinemaxx is taking over as Nordsee's CEO, the seafood restaurant chain writes.
Nordsee informs that Horn has 25 years of experience in key roles in companies such as Max Bahr, Blume 2000 and Tchibo.
The seafood chain, which sources farmed salmon from Scottish, Irish and Norwegian waters, generates over EUR 350 million a year through its 374 locations, making it Europe's leading provider. It is the third most popular eatery in Germany after Burger King and McDonald's.
Founded in 1896, the chain was sold to investment firm Kharis Capital in 2018.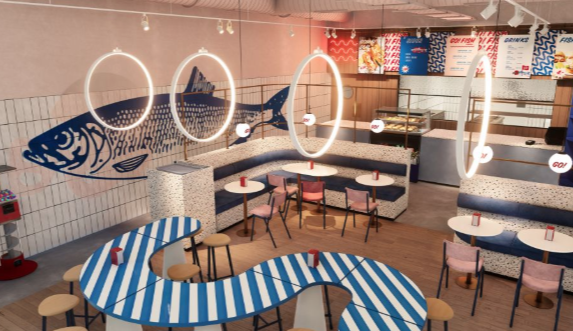 Horn joins as the company is rolling out its Go! Concept, a franchise system in new stores and partners – Belgium, Italy and Germany. The first opened in a shopping centre near Antwerp, Belgium, last December.