Finnair has reported a 24% increase in salmon carried throughout the company's network in March, compared with the same period a year prior, as cargo carriers are forced to increase air freight costs amid global disruption to services.
The company's traffic figures released on Wednesday showed that cargo figures were hit by the closure of Russian airspace in the wake of the invasion of Ukraine but, despite the impact, have remained strong.
"The Russian airspace was closed at the end of February due to the counter sanctions related to the war in Ukraine, which resulted in route and frequency cancellations in Asian traffic in March," Finnair stated in a press release. However, "robust demand for cargo" has meant that Finnair could "continue operating to most of its Asian destinations despite the longer routings."
Read also: Market turmoil and air freight trouble are hammering the salmon price down by ten percent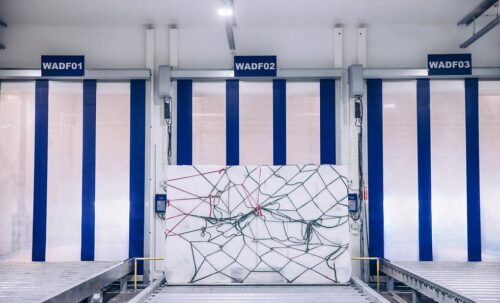 Speaking exclusively to SalmonBusiness, Finnair confirmed that, despite the impact of "consecutive disruptions" that "have broken supply chains," the company has managed to "offer new solutions" for customers shipping cargo between Europe and Asia.
"Within a week from the airspace closure, we were able to return to some of our Asian key markets, such as Japan and South Korea, although with fewer weekly frequencies," a representative for Finnair stated.
Although Finnair has been able to continue transporting salmon, increasing the amount carried, the airline acknowledged that the need to take a "detour has a significant financial impact," as fuel, crew and navigation costs rise.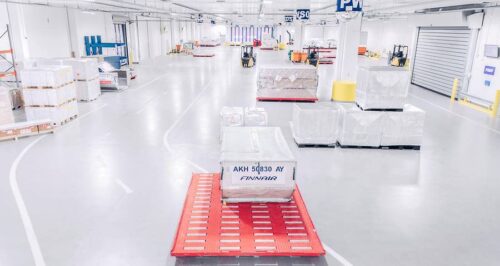 With operational costs being higher and limited capacity with reduced trips, the company has been required to increase air freight prices in line with other cargo carriers.
The company acknowledged that the 24% year-on-year rise in salmon carried in March is, in part, bolstered by the reduced demand seen during the Covid pandemic, as disruption and a reduction in flights that were "economically and operationally viable" during the pandemic impacted the company's cargo services.
Read also: Air freight reductions cause steep price premium for salmon to China
Prior to the Covid pandemic, Finnair had reported a record year in seafood volumes carried by the company's cargo company during 2019.
"Naturally everyone hopes that the current situation – the war and the airspace closure as well as the pandemic situation – will be over soon. We hope that we will be able to fully return our routes and frequencies to our important Asian markets as soon as possible," the Finnair spokesperson stated.