Was expected to be beginning of 2021.
Mowi's new EUR 42 million highly automated smokehouse is starting to take shape. SemBreizh, a regional mixed economy company which promotes and implements territorial initiatives in Brittany, and is developing construction of the site, posted an update on Twitter with the site well underway.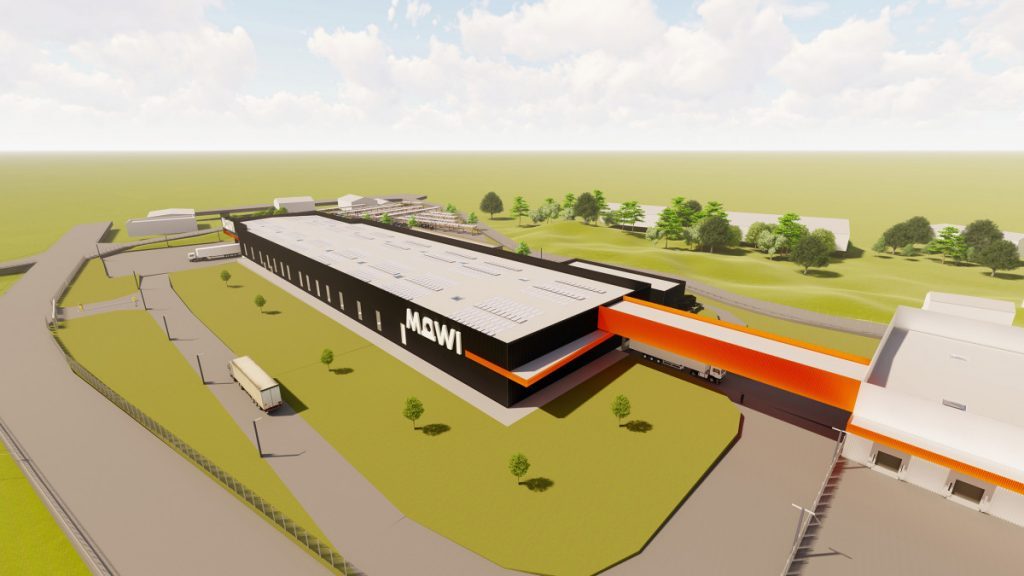 Following a huge fire at Marine Harvest Kritsen in Landivisiau, France, in July 2018, Mowi announced a year later that it would build a new modern facility at the same site.
At the time, the salmon farmer wrote: "In relation to the rebuilding of Kritsen, Mowi will record a restructuring provision for industrial and social reorganisation of approximately EUR 19 million. Capital expenditures for the new factory are estimated to EUR 23 million."
#mowi @sembreizh @paysdelandi @regionbretagne passage sur le site en reconstruction de l'usine 4.0 ! Livraison début 21 comme prévu pic.twitter.com/zqJ52Vf3CL

— Sembreizh (@sembreizh) September 16, 2020
Originally, it was expected that the first batch of smoked salmon was to be produced at the beginning of 2021. Now, this has been moved to Q2 next year.
The volumes produced will be 2,000 tonnes per year, moving to 3,000 tonnes in January 2022.
Mowi Western Europe spokesperson Margreet van Harn confirmed the news to SalmonBusiness.
What is Mowi's smoked salmon strategy in France with COVID-19 in mind?
"Our smoked salmon strategy in France hasn't changed: our focus is on developing the top-quality salmon segment for the French market. Thanks to our integrated organisation, we can supply the new plant with the best quality raw material," she said.
"COVID-19 isn't fundamentally changing the basic trends of the French smoked salmon market and the expectations of consumers who increasingly prefer products of superior quality. The preference for products manufactured locally, in France, has even strengthened in times of COVID-19," added van Harn.