Marketing is a key contribution to increased earnings for Grieg Seafood.
He has many years of experience in sales and strategy from his previous positions in Coast Seafood and Mowi, and has been given the job to strengthen and to build up Grieg Seafood's sales business.
"It has been quite demanding, starting this in the middle of the pandemic. It has not been optimal", Erik Holvik admits.
"But through hard work, it has gone well", he adds.
Going it's own way
During Grieg Seafood's capital market day at a conference center outside of Stavanger, western Norway, he outlines the company's relatively recent sales strategy. The Executive Vice President of Sales is primarily concerned with achieving higher prices, but also more stable prices for their salmon. This in turn will strengthen the company's operating profit.
The sale is on its own books now – no longer in Ocean Quality, the export company that Grieg owned together with business partner Bremnes Seashore.
Holvik emphasizes the value of building up its own processing business.
"If the fish, for example, has winter sores, it is easy to lift it up from a downgrade and achieve a higher price by cutting fillets", he says.
Among the tasks he works with are risk management and market positioning, B2B brand building, relationship building with the retail chains and building partnerships in processing.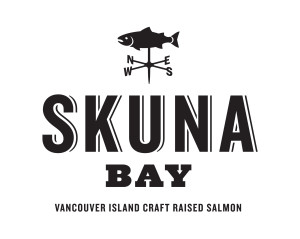 The company has already begun their work on further developing the Skuna Bay brand, based on salmon farmed off Vancouver Island, on the west coast of Canada.
Strategic
"We want to cultivate the investment here, especially in the US market, and work strategically with retail and food service", Holvik says.
Grieg Seafood is a mature company, but is fairly new in its approach to the market.
"We have started selling processed products from Norway – to the USA – based on Skuna Bay. This year, five to ten percent of our sales volume will be processed products", he continues.
"By 2026, the goal is to raise sales of processed products to 20 to 25 percent. I think it is very likely that we will achieve this. The team and I look forward to this", Holvik concludes.