The Chilean Maritime Authority continues its operational deployment in the wake of the "Isla Tautil" stranding.
On Thursday, the Chilean Navy issued an update on the stranding of the cargo ship "Isla Tautil" in Patagonia, Southern Chile.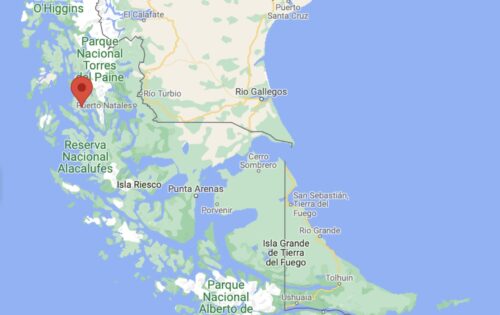 Read more: Fears for the environment as ship loaded with 40,000 litres of fuel and 2,000 tonnes of feed is stranded in Patagonia
According to a video posted by the Navy on Twitter, the Armada de Chile carried out an air-maritime exploration of the area around the stranded boat. They reported no contamination yet of the marine environment.
Autoridad Marítima continúa el despliegue operativo ante la varada de Motonave "Isla Tautil", con el Grupo Aeronaval sur efectuando una exploración aeromarítima en Canal Sarmiento.#ArmadaEnMagallanes#ArmadaTeCuida pic.twitter.com/NcTUCVSqAX

— Armada de Chile (@Armada_Chile) November 18, 2021
Naval Engineers remain on standby in the event of any contamination.
The "Isla Tautil" was built in 1991 and is sailing under the flag of Chile. The ship's carrying capacity is 2,750 tonnes and her current draught is reported to be five meters. Her length overall (LOA) is 83.2 meters and her width is 13 metres.