Vayu Garware will now strengthen his focus on Norwegian salmon farming.
"We have been working with fish farming for over 15 years now," said Vayu Garware, chairman and chief shareholder of Garware Technical Fibres.
He came by sea yesterday. From a customer visit to Frøya. SalmonBusiness met him in the breakfast room at the Hotel Royal Garden, a few hours before Aqua Nor started in Trondheim.
"This is a family company. My grandfather started it. He had lost everything he owned on gambling. House and money. Everything. That is why we do not engage in gambling in our family. But he got a job at a school and got free education there. He moved to Bombay where he washed cars. From there he started buying and selling cars. He saved money and travelled to England to import exclusive cars to India. This was before India became independent, in 1947," he said eagerly.
Among the suppliers he met were Jaguar and Aston Martin. To make the right impression on the directors he had learned flawless English, without an accent, and also bought himself a taxi, with a driver.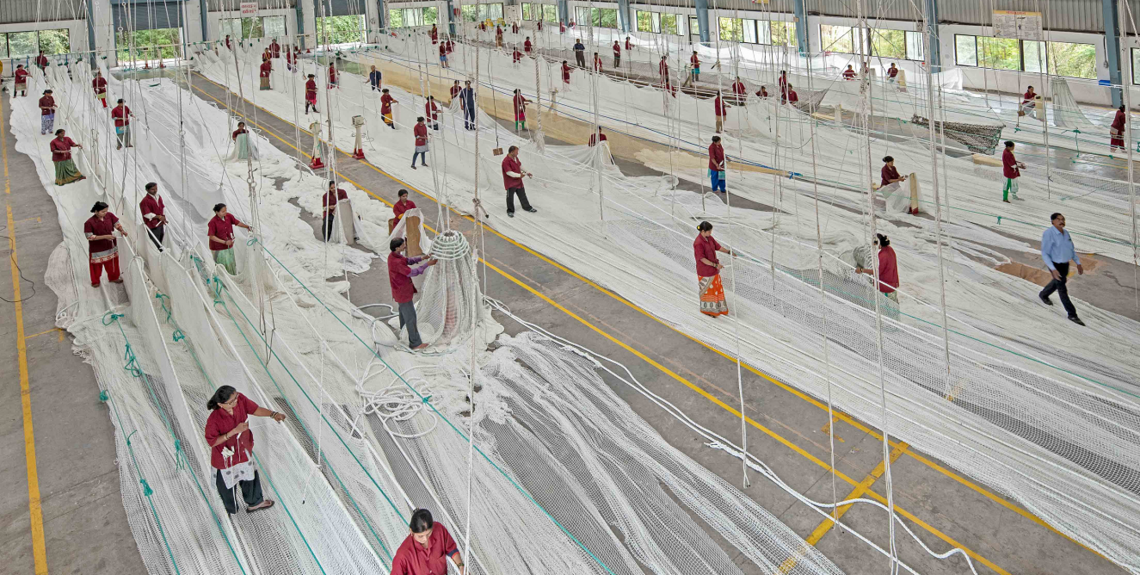 Garware
He started making and selling buttons and became one of the first in India to produce plastic – polyester and nylon products. From this, he also made nets for the fishing industry.
India's coastline and fishing resources are underutilized and have many small fishing boats, as well as elements of larger foreign trawlers and factory ships. With a total of 20,000 fishing boats, the market was extensive.
"He created many jobs. His motto was not to run for the money, because then you will lose them. Rather create jobs, and the profits will come after you. For this he has received many awards, yes, he has even received a stamp with his portrait on," said Garware.
"After he passed away, the companies were split up. Many of them are listed. The group has a total turnover of USD 500 million annually," he said.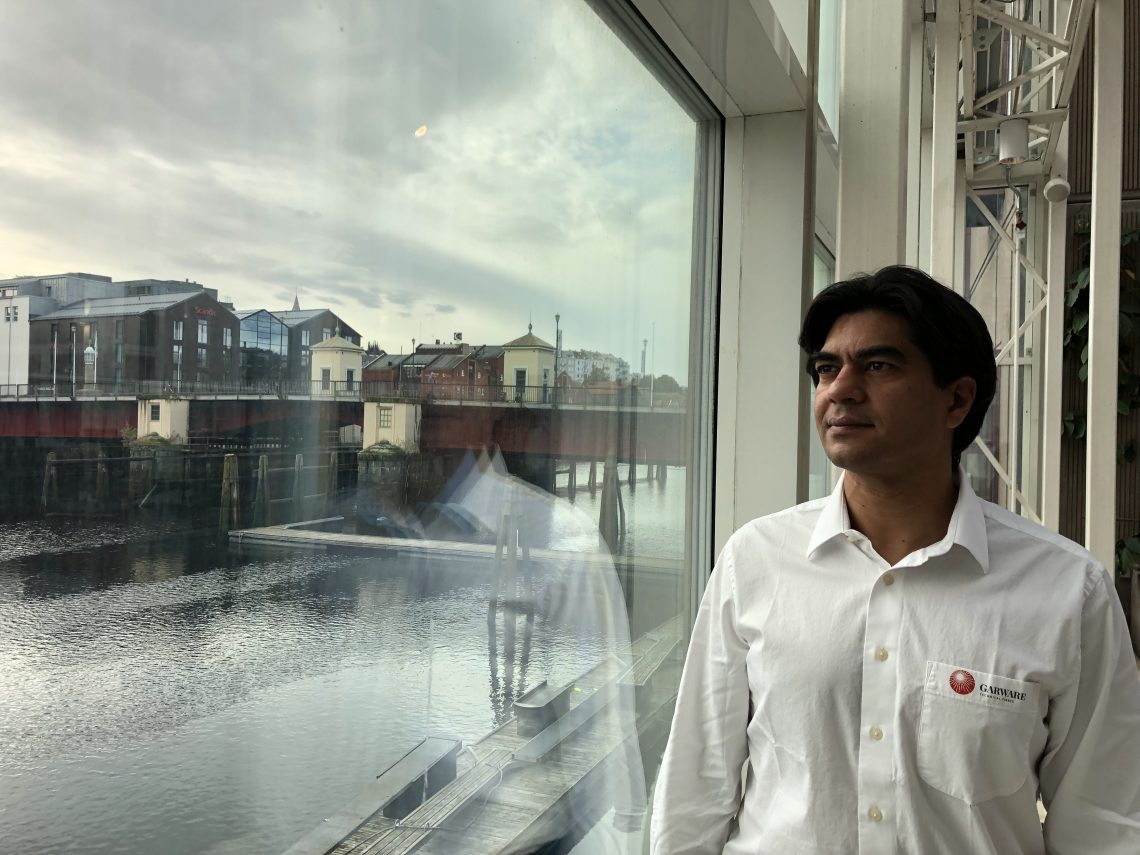 75 countries
"Garware Technical Fibers is a relatively new company, established in 1976. It was started as a joint venture with another family, Wall. We later bought them out. At that time, it was primarily rope that was sold, but rope is a smaller part of our business today. We sell to 75 countries. We have more than 20,000 different products.
"Garware is listed on the Bombay Stock Exchange (which after the name change is formally called Mumbai – ed. Note), which is the financial centre in India. It's like New York and Washington, a financial and political hub, Bombay and Delhi.
"We have 6,000 employees and a market capitalisation of around USD 400 million. The company is debt-free, which gives us good flexibility," he emphasised.
"Historically, we have been strong in production and technology – at low costs. We are a B2B company, where customers are everything from fishing boats with 200 horsepower to large aquaculture companies such as Mowi. All customers are very knowledgeable about their subject. Our job is to increase profits for our customers. Nets are a small part of their businesses but can affect businesses on a large scale. It is critical for the salmon farmers that the nets do not rip. Predators should be kept away. Escape danger and so on. We must constantly improve.
StratEgic
"We wanted to do something about our production orientation, ran a strategy process, and brought in designers of trawls, trawl doors etc. We have realized that innovation is crucial. It was a demanding change of culture. Yes, a culture shock. We set up an R&D team based on customer voices. We must understand the product and its use.
This strategy change has paid off.
From 2015 to 2019, Garware Technical Fibers has tripled its annual result. The share price has gone 20 times – from 60 to 1,200 rupees.
"Fish farming is spreading in India. The authorities are facilitating this and land-based shrimp farming is already great in India. It is an extensive consumption of seafood, but primarily locally produced.
Partners
Garware is export-oriented and has different sales and distribution strategies in the various markets in which it is engaged.
"In Norway, we are partners with Selstad. In Scotland, we partner with Knox and have a 70 per cent market share. In Canada, Chile and the Mediterranean we are directly in. In Canada we have 95 per cent market share, in Chile 35 per cent. Chile is growing fast and can become a big market for us. Camanchaca, Los Fiordos, Ventisqueros and Mowi – they all use our products now.
"So far we have our entire production in India. We constantly assess whether this is appropriate, and do SWOT analyzes every year. But production in India, 60 miles outside Bombay, is very flexible," he pointed out.
"We are a fiber technology company and extrude 95 per cent of our products from plastic chips. It goes to fishing nets, ship ropes, sports. We make nets for soccer and handball goals and basketball net. We supply nets for tennis in Wimbledon and net protection in the alpine slopes. In fish farming, we supply predator nets, bird nets, mooring systems and nets in cages. We also supply bird and insect nets for agriculture, hail protection and breeding nets," he said.
"When it comes to nets, I would say we are the largest in the world. We also produce lice protection with polyester cages," he concluded.