Platform will allow the salmon farming company a cleaner operation with fewer emissions.
The energy solutions company, Gasco, has installed a liquefied natural gas platform to generate the electricity at one of salmon farming giant Mowi's sites in the Los Lagos region in Chile.
Liquefied natural gas (LNG) is natural gas that has been cooled to a liquid state, at about -260° Fahrenheit, for shipping and storage.
It is claimed that this platform will allow the salmon farming company to have a more efficient and cleaner operation and thus generate fewer emissions.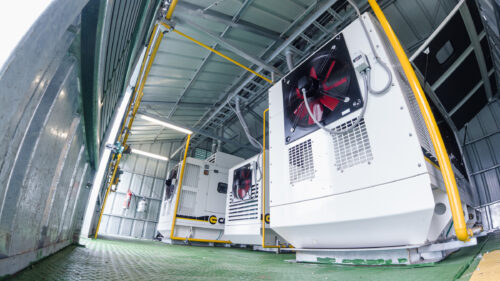 This technology is composed of LNG generators that completely replace the use of diesel from the central pontoon, delivering the energy necessary for its feeding, lighting, mortality extraction and silage processes at the site.
The Manager of Transportation Development of Gasco LPG, Claudio Córdova, pointed out in a press release that "the implementation of this generating platform based on liquefied gas in Mowi, will allow the company to contribute to the sustainability of the industry and the communities, by generating fewer polluting emissions , especially carbon dioxide (20 per cent). Furthermore, due to its composition and state, it reduces the risks of fuel spills in the sea, avoiding long residence times of the hydrocarbon in the water and the toxicological effects on the existing biomass that diesel presents."
For his part, the manager of Sea Water Production of Mowi Chile, Ricardo Gantenbein, highlighted the importance of launching this initiative, because it aims to achieve the goals established in the company's Sustainability Strategy and adds that, "The advance towards carbon neutrality is one of our main objectives and reducing the diesel from our operation at sea, without a doubt is a great step on that path. We are satisfied with the performance that the platform has had so far and through its performance we will evaluate being able to replicate this and other similar initiatives in other farming centers."
To date, the company has completed the delivery and commissioning of six electricity generation platforms to companies such as Salmones Aysén, Salmones de Chile and Mowi Chile. These systems replace 100 per cent of the diesel use of the pontoon, allowing these companies to move towards carbon neutrality.