Cashes in after power struggle.
On Monday, it became known that the newly founded investment company Frøy Kapital is raising NOK 6 billion ($618 million) and will raise another NOK 4 billion ($411.9 million) in equity. The lion's share of the money comes from salmon veteran Helge Gåsø, who now wants to sell out of NTS.
Gåsø is selling his share in aquaculture group NTS for NOK 5.6 billion ($576.8 million) after a power struggle this past spring for the central Norwegian farming company NTS to an old rival at home on Frøya Island, Gustav Witzøe and SalMar.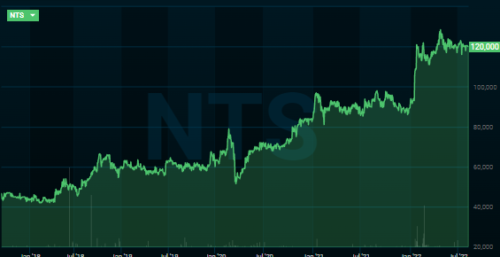 "It is with mixed feelings that I am going to sell, but you have to be rational," Gåsø tells news outlet Dagens Næringsliv.
See also: Frøy Kapital will raise €1 billion for investments 'in coastal value creation'
In two decades, Gåsø has built up the service and wellboat shipping company Frøy, supported by a block of shares in Norway Royal Salmon (NRS) to control two listed farming companies, NRS and NTS.
SalMar now has just over 50 percent of the shares in NTS. When asked if Gåsø wants to become a minority shareholder in SalMar, he replies: "It is not at the top of my wish list."
Gåsø's shareholding of 37 percent of NTS has a value of NOK 5.6 billion ($744.4 million). The money that goes into Frøy Kapital is to be invested in "near-shore value creation," not unlike Witzøe's philosophy for investment tool Kverva.
Gåsø does not rule out that his old shipping company Frøy, now 72 percent owned by NTS, could be a takeover target.