The company is actively recruiting to reach more than 8,000 drivers at the base by the end of the year 2022.
The largest asset-based transportation company in Europe, Girteka, is to open the largest transportation base in the company's history.
According to a press release issued by the company, the new base, located in Poznan in Poland, will enable Girteka to better serve its clients' needs.
The new transport base will be 17 times larger than the company's existing  Polish base in Poznan, and also larger in size and its capabilities than its other bases in Šiauliai and Vilnius in Lithuania and Smolensk, in Russia.
With more than 2,000 trucks already based in Poland, next year the company is looking to recruit more than 5,000 new employees – mostly new drivers, but also transport technicians as well as administrative staff especially finance and personnel professionals.
According to Girteka, the new base will provide banking, hairdressers, medical offices, showers, and other facilities for the drivers and other staff.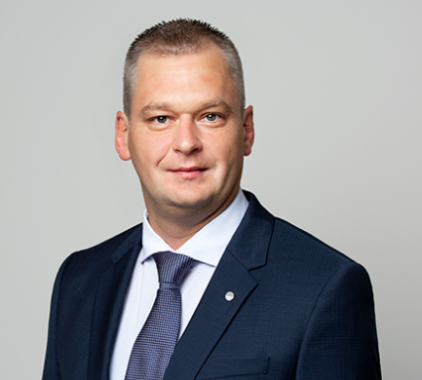 €5 million investment
Over the next five years, the company plans to invest at least €5 million to equip and maintain the new base.
Mindaugas Paulauskas, CEO at Girteka Transport said, "It is a great pleasure to open a new, modern transport base that will contribute to becoming the obvious first choice for our clients as well as for our employees since the new base will enable us with a strong additional force to provide our service. In addition, the new transport base will also allow us to cut carbon emissions of ours and contribute to road safety since in a long run we will cut "empty kilometres" significantly."
The company is actively recruiting to reach more than 8,000 drivers at the base by the end of the year 2022. The company is also hiring transport technicians to have the base equipped with at least 450 backend staff. 
Best working conditions possible
"We are looking forward to create a large number of new workplaces providing probably the best working conditions possible. The newest fleet equipped with the latest technologies to secure both safety on roads as well as driver's comfort allows our company to take lead in transportation market."
"And we are proud to say approximately four out of five drivers recommend Girteka as an employer to their friends. No doubt we are also looking for a number of transport service professionals inviting them to come work together with their families since the new base will also have a separate administrative unit of at least two hundred people," added Paulauskas.
Just recently Girteka has announced its ambitious plans to become one of the top ten largest logistics companies in Europe until 2026 by doubling its sales revenue as well as investing in quality – creating the best working experience for its employees, sustainable processes, digitalization and other to be in line with the top of the industry. The company says that opening of the new transport base is one of the first steps towards achieving this goal.