The plan to transition British Columbia from open-net pen salmon farming to other forms of containment systems or farming methods looks inevitable, with the Federal Government confirming on Wednesday that this plan is on track.
Grieg Seafood BC is making sure it is ready.
The salmon producer confirmed is it currently installing three new semi-closed containment systems at three of its farms in the Esperanza Inlet to reduce the interaction between wild and farmed salmon populations.
It also has completed the extension of its Gold River Hatchery which will allow it to grow smolts longer on land and thus spend less time in the ocean.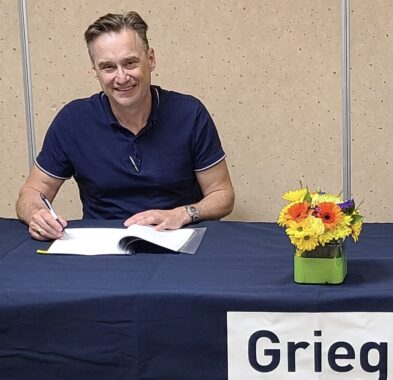 "All of this work demonstrates our commitment to constant improvement and supporting the government's vision of transitioning away from old methods of farming," says Rocky Boschman, Managing Director for Grieg Seafood BC Ltd.
Local technology
The company is installing the semi-closed containment systems at all three of its farms in Esperanza Inlet, off the west coast of Vancouver Island.
The installation of the locally made semi-closed cages, called CO2L Flow, follows successful trials at the company's farms off the Sunshine Coast region where the system was used to grow several generations of fish. The system utilizes retractable barriers, which are capable of being lowered to 15 metres, fully encapsulating the sides of the farm.
Boschman says among the several benefits is "preventing the lateral interaction of wild and farmed salmon populations, providing protection for farmed populations from harmful algae, and allowing our farmers to better control water quality in the system using a unique aeration technology."
Boschman noted that being locally made, the system stands apart from others because of the use of local knowledge  and on-the-ground learning that guided its development.
Grieg Seafood collaborated with several Vancouver Island based technology and services companies, including CPI Equipment and Poseidon Ocean Systems, and international oxygen solution company, Oxzo Technologies.
In all the trials of the system, farmers noted better growth, lower mortality, better feed conversion rates (meaning the fish are more effective at converting feed into growth), and most significantly – a dramatic reduction in the need for sea lice treatments, said the salmon producer.
Comment on the 2-year extension of licences
In reaction to Wednesday's announcement that the Federal Government is extending for two years the salmon farming licences that are expiring on June 30, Grieg Seafood CEO, Andreas Kvame, said the Group sees the move as a sign that Canada wants a thriving, sustainable salmon farming industry in British Columbia.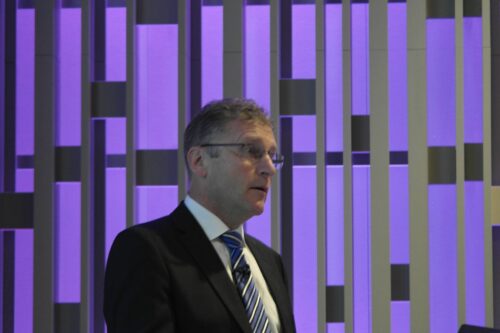 "Our industry is in continuous development with new technologies and innovations, and in Grieg Seafood we are committed to improvements that strengthen biological control and reduce interactions with wild salmon. We welcome the transition and look forward to be working with all levels of Government, including our First Nations partners, to find a stable, secure and common path forward in BC," he said.
Grieg Seafood BC is one of the largest salmon farming companies in BC. It employs 180 full-time employees and plans to harvest 22,000 metric tonnes of harvest in 2022.