Greig Seafood has gone like a bullet.
The salmon market is characterized by a shortage of fish, declining biomass and strong demand in the wake of the pandemic. People want out to eat sushi.
With traditionally high production costs, few companies are better positioned to capitalize on the record-high salmon prices we have seen this winter than the multinational salmon farmer Grieg Seafood. According to estimates obtained from Infront, Grieg Seafood is set to more than double its EBITDA, from NOK 818 million (€86 million) to NOK 1,656 million (€174 million), from 2021 to 2022.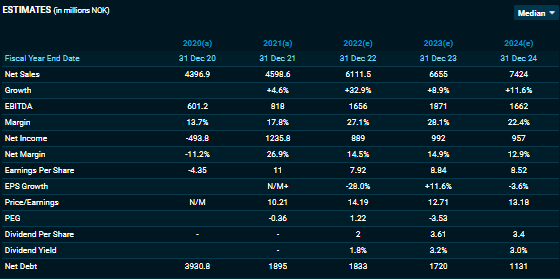 The rise
Grieg share has increased significantly sharper than the average company on the Oslo Stock Exchange. So far this year, the share is up as much as 34 percent, while the Oslo Stock Exchange's total index has noted a rise of a modest four percent.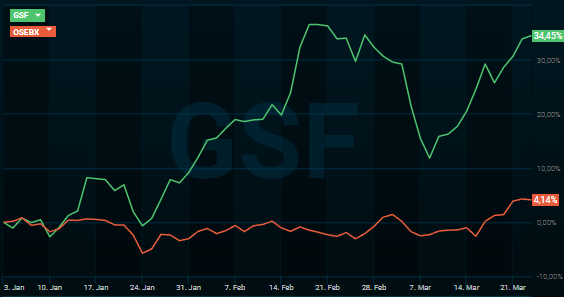 If you look at the pricing, in the form of P / E multiples, Grieg Seafood is trading at a discount relative to comparable companies, such as Mowi, Lerøy, SalMar, Bakkafrost and NTS.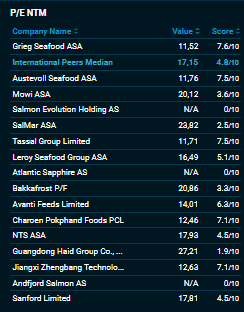 Consensus says buy
One of the people who has invested in Grieg Seafood in the last week is chief physician Ole Morten Halvorsen, through his investment company OM Holding. He has, according to TDN Direkt, bought 25,000 Grieg shares, and now has a total shareholding of 5.05 million shares, corresponding to an ownership position of 4.5 percent of the company. OM Holding has for many years been one of the major shareholders in Grieg Seafood.
Of the nine investment banks that have coverage on the Grieg share, seven of them have buy recommendations, one neutral and one sale. The average price target is NOK 122.63 (€12.9). On Wednesday, Grieg's share price stopped at NOK 112.80 (€11.9).
This means that there may be more to go on – if the analysts' estimates and quotes hold water.