CFO Atle Harald Sandtorv expects the investments to pay off well.
Grieg Seafood has been through major upheavals in recent years. The business in Shetland has been sold out and the remaining production regions have been through something of a horse cure to reduce operating costs.
"The operational development has reduced costs. In Norway, we have been close to NOK40 ($3.99) per kilo in recent quarters – and that is good," says CFO Atle Harald Sandtorv.
In the first quarter, the company achieved a production cost of NOK 43.50 ($4.34) per kilo.
Inflation
"And then there is inflation; feed costs are rising, energy costs are rising and fish boxes have become more expensive," says Sandtorv during today's capital market day.
Grieg Seafood will harvest 90,000 tonnes of salmon in 2022. And over the next four years, the company will grow strongly.
"We are guiding a range of 120,000 to 135,000 tonnes in 2026. It will depend on operations, earnings, capital allocation, fish welfare and health, traffic lights, post-smolt and access to localities," he says.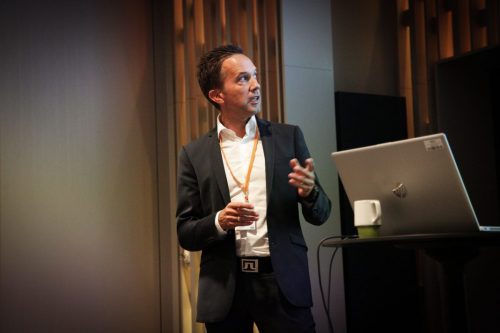 Much of the growth potential is to be extracted from one area: Newfoundland in eastern Canada. Here, the company aims for an annual production of 15,000 tonnes in the first phase, 33,000 tonnes in the second phase and 45,000 tonnes in the third phase.
"But we are dependent on success in the first phase," says Sandtorv from Bergen.
Investments
"If we succeed in phase one, we will move on to the next phase," he says and outlines investments, in capex and licenses, of NOK 2,750 million ($274.3 million) in the first phase, NOK 2,030 million ($202.5 million) in the second phase and NOK 460 million ($45.8 million) in the last phase.
"In the third phase, we do not have to pay for new licenses," he explains.
Grieg's CFO expects the investments to pay off, not least with the high price expectations in the salmon market.
"If we succeed with the growth plan, and achieve 20 kroner ($2.79) per kilo, we will be able to have a dividend potential of ten billion kroner ($997.3 million), Sandtorv says offensively.
As of today, the fish farming company has a free liquidity of NOK 3.4 billion ($339 million).