Jon-Birger Løvik, little brother of co-founder Bjørn-Vegard Løvik, takes over the wheel.
Atlantic Sapphire presented its monthly update for February on Monday afternoon, and here it appears that Jon-Birger Løvik has been hired as the new COO, Executive Vice President for Farming, in the pioneer company.
This means internal promotion for Løvik, which has been employed by Atlantic Sapphire since its inception in 2010. Løvik started as technology director for Aqua in April 2021.
Løvik has 20 years of farming experience, including as director of Atlantic Sapphire Denmark (2015-2018) and production manager for Villa Organic, the forerunner of Atlantic Sapphire. In Villa Organic, Løvik was involved in the construction and operation of smolt plants in Norway.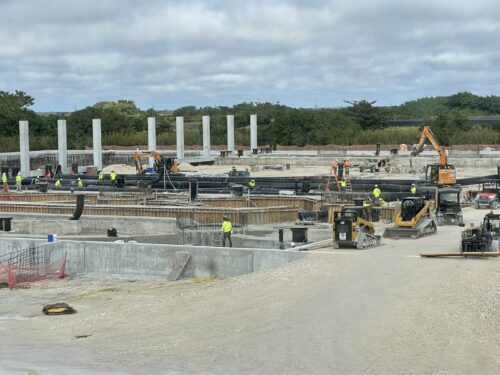 The Villa Group was founded by his big brother Bjørn-Vegard Løvik and business partner Johan E. Andreassen in the mid-90s. The funds the duo received for the sale of Villa Organic in 2010 went partly into the establishment of Atlantic Sapphire, through the acquisition of the Danish fish farming company Langsand Laks.
Atlantic Sapphire also reports a salmon biomass of just under 2.4 million kilos in February.
The company harvested 300 tonnes of salmon at an average price of 7.6 dollars/kg. As in January, the sales price achieved for the company's salmon was lower in the US market than the Norwegian salmon price (delivered to Oslo) during the period.