Demanding weather conditions present challenges for Icelandic salmon farmer.
The purse seiner "Sighvatur Bjarnason" is now pumping dead fish from Arnarlax's cages in Arnafjordur, on the Icelandic west coast. The losses are estimated to be 100 tonnes, according to Gísla Jónsson, chief of fish diseases at the Icelandic Food Safety Authority, who has been monitoring Arnarlax for the past few days.
This is reported by the Icelandic newspaper Stundin.
Large dead fish, between six and nine kilos, gather at the bottom of the cages. Arnarlax has about 4,000 tonnes of salmon in its cages, according to the newspaper.
Bad weather
Jónsson says that salmon mortality is one of the worst he has witnessed in the West Fjords after Arnarlax started his business there. While the dead fish is being removed, there is also a lot of weak fish in cages that are to be harvested as soon as possible.
There is bad weather with strong winds, up to 30 seconds/meter, in the area. According to the Vedur weather service, the wind is not expected to die down.
At the same time, sea temperatures are very low, around two degrees.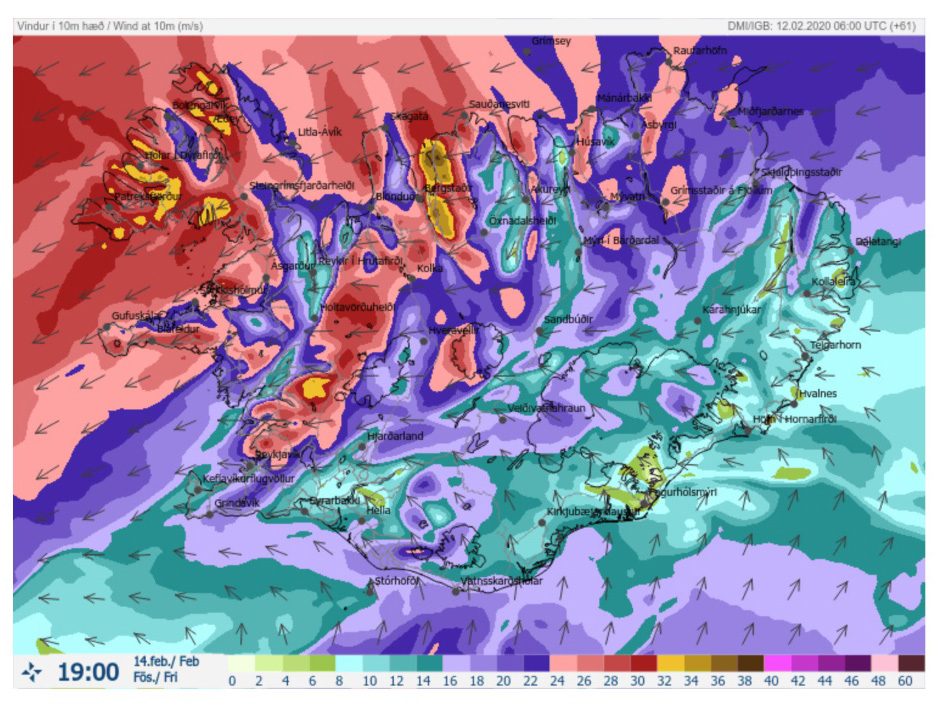 "There is hope for a ship tomorrow from Denmark to help with the harvest. We have a suitable ship for cleaning up dead fish," said Jónsson.
On the way
There are not many floating processors to choose from in Denmark. And "Norwegian Gannet" is also on its way to Iceland. After lunch, the harvest vessel will go north of the Faroe Islands – heading for Iceland – the website Marine Traffic shows.
"Norwegian Gannets" owner Hav Line, has not returned SalmonBusiness' inquiries.
Kjartan Ólafsson, chairman of the board of Arnarlax, said that salmon mortality is similar to what it was for the company last year.
"It seems to be the same as last year, but it has come a little earlier," he said to Stundin.
Arnarlax, which is majority-owned by SalMar, has shot up like a bullet after it was listed on the OTC list of the Oslo Stock Exchange in the autumn. Since the end of November, the share price has risen by 82 per-cent.