Lincolnshire's Chris and Pam Channing run Channing Engineering, makers of BigBalls feed spreaders used in salmon farms in Norway, Scotland, the Faroe Islands and Canada.
Whatever it was luck or fate, Chris Spedding – the owner of the Spalding based family-run engineering firm – now make salmon farm equipment such as selective valves, sluice boxes, part supports for producers all around the world. As a result, more than half of its work is now exported.
One-off job
Ten years ago, the experienced engineer – who did his apprenticeship at 150-year-old firm Peter Brotherhood – received a call for a one-off job that would change his life.
"A chap I worked for went to Norway, and thought he was being overpriced for a shaft for a salmon farm," said Channing to SalmonBusiness in a phone call. "He asked me to price it. When I got back to him he asked if I had got the price right."
At first, Channing thought he was going to have to lower it, but his client said: "No, your's is 100 pounds cheaper".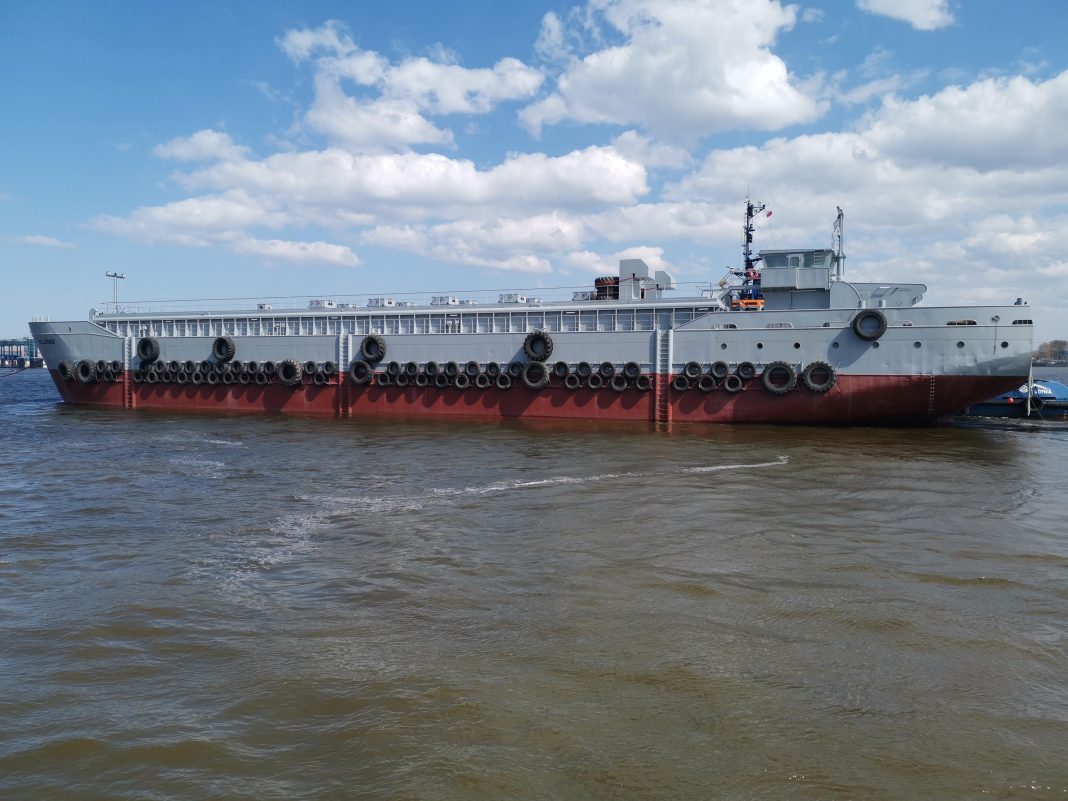 This set in motion a demand for parts made at the firm, which employs eight people at its village workshop.
"I then started doing air spreaders for a Norwegian supplier who in turn supplied salmon farmers and did so for 10 years."
Channing and his wife Pam – who would do all the VAT and paperwork when the kids went to bed – had a new steady supply of orders from Nordic customers involved in the booming aquaculture industry.
Air spreader
But things took a turn then his supplier started sourcing equipment for lower price in Vietnam. Undettered, Channing went back to the drawing board.
His aim was to make an air spreader that was completely maintenance-free and lasted longer than the industry standard before being stripped down for repair.
"I had my own idea for a spreader. So I built four and they were sent to a Norwegian rough weather site for winter testing to see how they did," he added.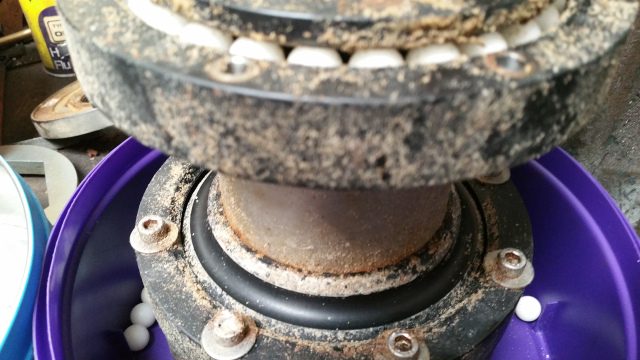 After the trial, Channing got one back to test it, cleaned and re-assembled with the same balls. "It's still working three years after," he said.
"In the first year, we started selling 150 spreaders. We've made over 1000 in four years," said Channing, adding that demand grows every year.
BigBalls spreaders
Channing's distributors are JT Electric (Faroe Island's and Iceland), Austevoll Aqua (Norway) and BB Aqua (Scotland).
"Our main customers are in the Faroe Islands. For example, we made parts for JT Electric's recent feed barge." The one in question is fact one of the largest in the world which was delivered to the Faroe Islands-based salmon farmer, HiddenFjord.
Originally (and still colloquially) called BigBalls spreaders, the name has been wisely abbreviated to BB spreaders due to the ungoogleable nature of the former.
"Salmon farmers say they have to turn the blow pressure down 30 per-cent to get the same spread radius, which they say saves them in fuel. We also believe that no other spreader can be water flushed. The feed has fat content which gets stuck in the pipe and normally farmers have to get in the cage and clean it out. But not with ours".
With no sign of a slowdown and farmed fish production expected to expand by a third by 2026 – it looks like Channing will be busy for a while at least.