Delivery of second 600 tonne feed barge completes Tasmanian salmon farmers' multi-million investment.
On Facebook, Huon writes that it had taken delivery of its seventh feed barge, the "Hulk". There is definitely much love for the 80's "Golden Era" of WWF wresting down under, as along with The "Hogan" (launched last year) both are Southern Hemisphere's largest feed barges.
The "Hulk" was designed by Huon Aquaculture in collaboration with AKVA and Crisp Bros. and Haywards (and was built by Crisp Bros. & Haywards).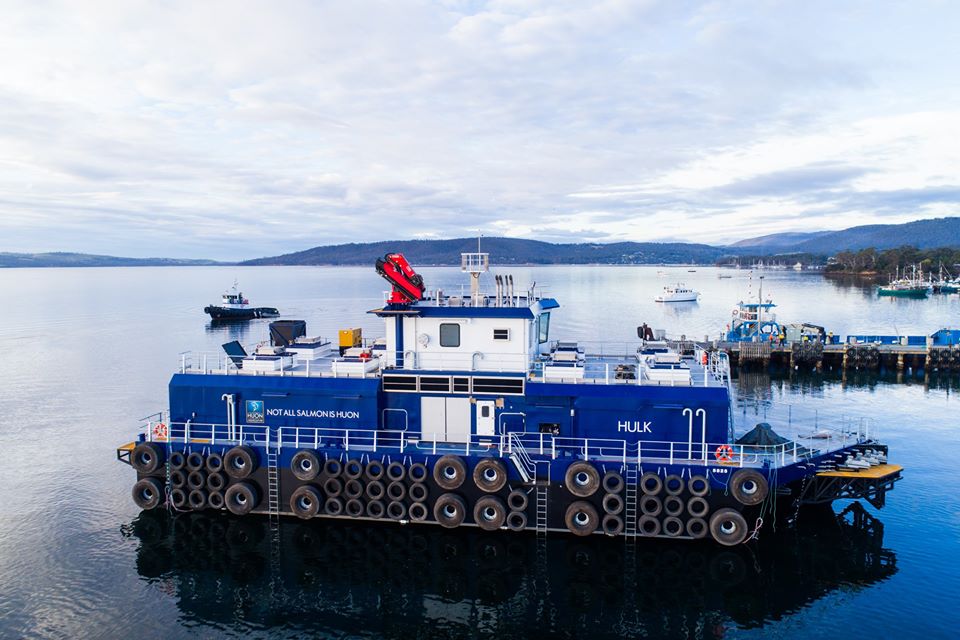 "Our locally designed and built feed barges are at the centre of our feeding system – the barges are moored out at sea at each farming lease but are remotely controlled from our Hobart office," the salmon farmer wrote.
Huon's first feed barge, named the "Huon", was launched in June 2014 and represented the first of five 320 tonne feed barges to be integrated into its farming operations, in addition to its new two 600 tonne vessels. The investment for all was AUD 45 million (EUR 26.8 million).