The narrow walk up to The Manchester Smokehouse in Cheetham Hill, England, doesn't at first give you the impression of such a place.
But, when you see the facilities and how each piece of salmon is made, you realise where you are.
Owner Richard Hyman is no novice either. He started in the business when he was just 13 years old. He would slice the salmon for people for their bagels or to have with their cream cheese.
That led up to a long career with Titanics, the predecessor to The Manchester Smokehouse, where Hyman worked on his salmon trade.
He's now the fourth generation in his family to take on such a business and he's loving every minute.
The building itself is rather small. Stepping into the smokehouse, this Salmon Business reporter walks up a flight of stairs. Two computers on desks, Hyman and his colleague are there in the office.
There is no distinct smell of salmon yet. But Hyman is keen to point out that this is only the office, not the smoking room. As soon as Salmon Business heads down, you can smell the salmon. It's strong and distinct.
There is no splitting going on; that was done earlier in the day. But nonetheless, Salmon Business sees the salmon about to be smoked.
The process
It comes in farmed from Scotland, mainly from the Scottish Salmon Company. Three members of staff, including Richard, then work on it. They take the head off the salmon and split it. Then, they cure it to their specifications, a process lasting 16 to 18 hours. Once complete, they smoke it over oak for 12 hours.
"We're doing half a tonne of whole salmon per week," he tells Salmon Business.
"It's growing constantly. Initially, we weren't sure which direction we were going in.
"Initially, we focused on the retail side of things in the Kosher market, but we've developed into the non-Kosher market so restaurants, cafes and hotels are taking it."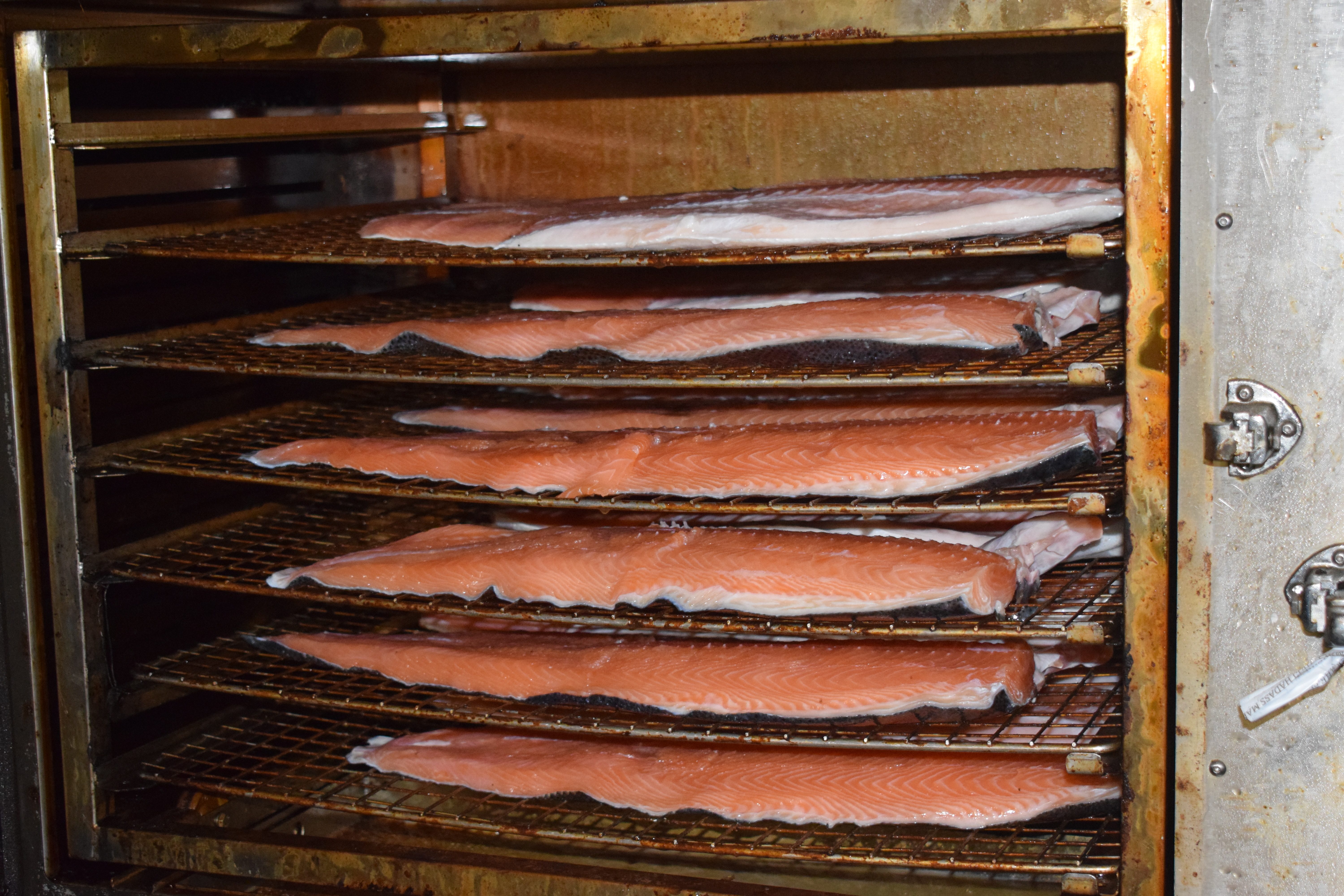 They're also now trying new packaging in a bid to attract new clientele. But, Hyman states that getting fresh customers is an ongoing challenge.
Brexit
He says he doesn't think Brexit has made much of an impact, but reveals to me that the business hasn't put any preparations in place.
"Everyone says plan for Brexit, but what do I plan for?" He says.
"Do I need to plan for the salmon price going up, the salt price going up? I've no idea."
"Am I going to be able to get salmon because the oil price becomes astronomical and then Scotland decides it wants to leave in a referendum. What am I planning for? I've not planned for anything. I've just carried on doing what I am doing because until something happens and I know what to adapt to, there's nothing I can do."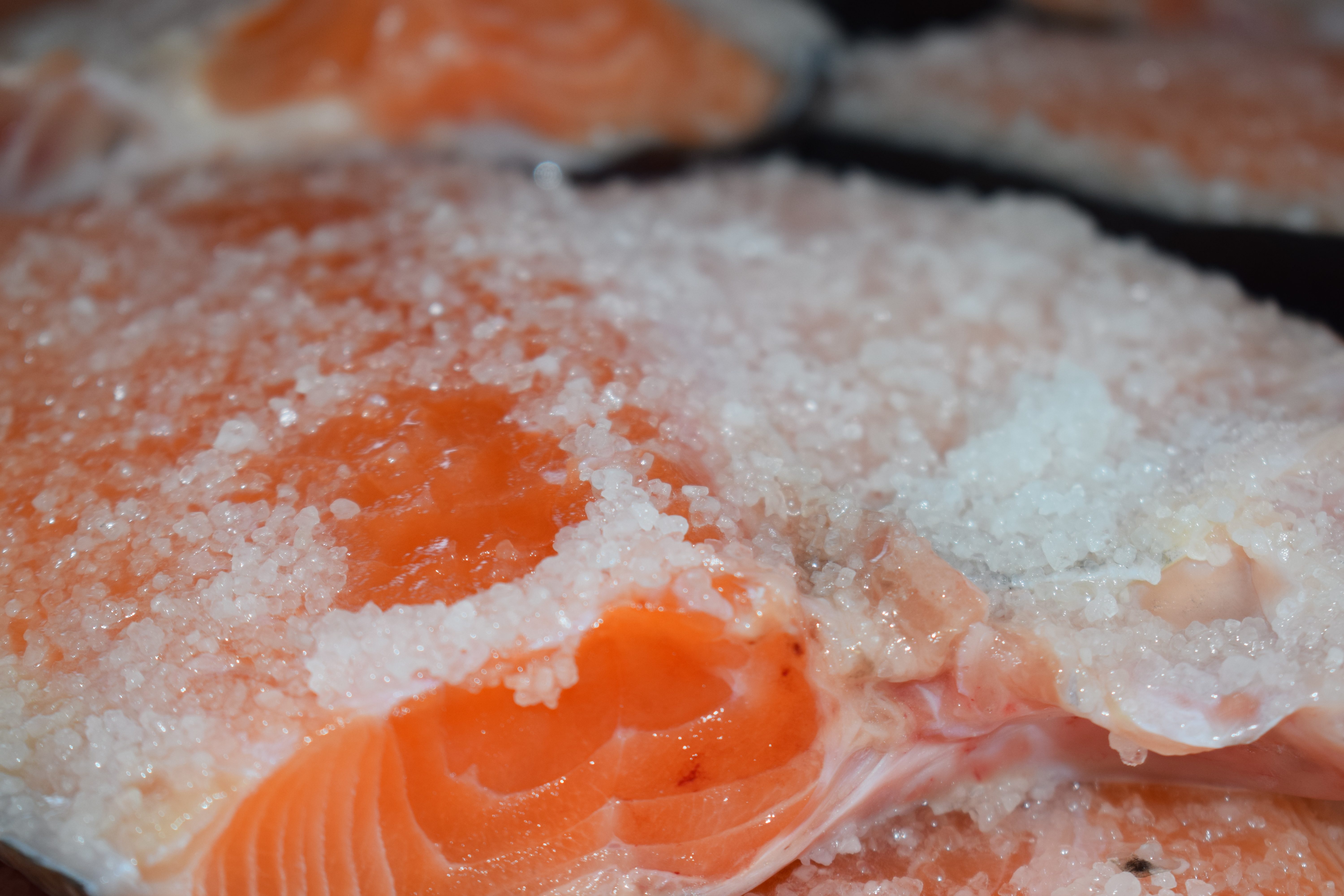 The future
But the Brexit impasse is not stopping them making plans for the future. Expansion is on the cards, but first, Hyman says he needs a driver.
"I'm hoping to be able to take a driver on so I can focus on marketing, sales and everything else," he tells Salmon Business.
"We want to expand. But where, how, who, I don't know yet. It's very fluid. I'm hoping to pick up a few more customers over the next few months.
"I've been picking up customers every couple of weeks which is great because it's controllable. If it's not the right quality, there's no point doing it. Which direction are we going to go in, in a controllable way."