"Amron" is on its way to Mowi's frozen sea pen in Kines, Nordland, Northern Norway.
Last week, SalmonBusiness reported about the 24-hour round the clock ice-breaking that was creating headaches for Mowi staff at their Kines site.
Now a working boat, which is owned by shipping company Midt-Norsk Kystservice, will be used to break the ice, reports Saltenposten.
This Tuesday afternoon, "Amron" is located near the island of Tomma, Nordland, according to MarineTraffic.com.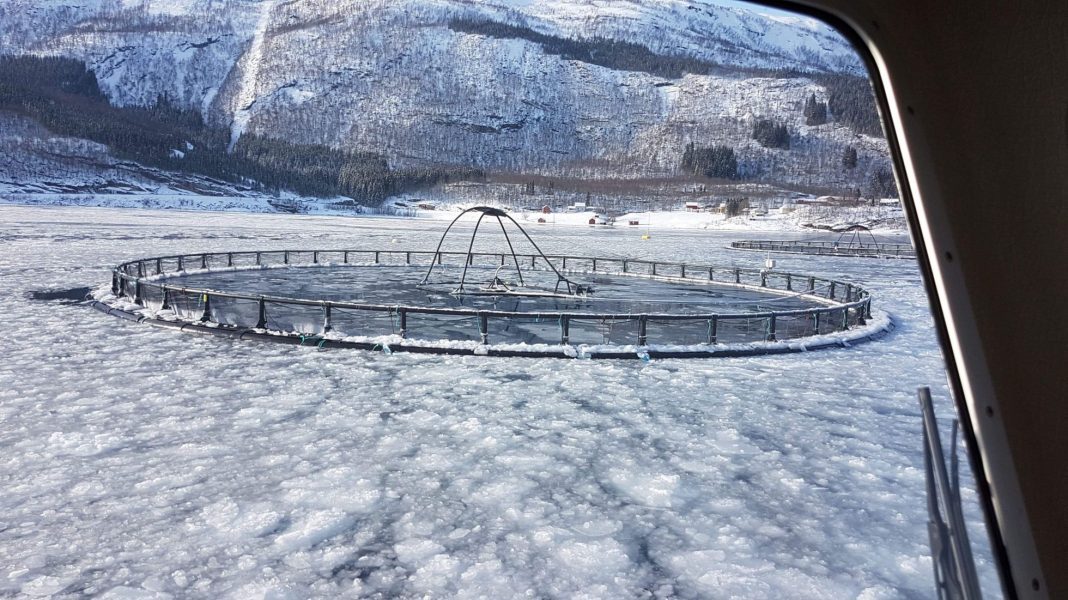 SalmonBusiness tried to contact the operations manager Kai Robert Rubbås, who refers us to Mowi communications manager Ola-Helge Hjetland. Previously, Rubbås has said the biggest problem is that the ice quickly formed inside the cages, which meant that the employees could not feed the salmon.
"We are the ones who have ordered the boat to break up the ice a little before the mild weather comes. There is no damage to cages or equipment and it goes well with feeding," wrote Hjetland in an update to SalmonBusiness.
According to the weather service Yr.no, it's about five degrees below zero at the site on Tuesday afternoon. Mild weather is expected by the weekend.
SalmonBusiness has tried to contact the general manager of Midt-Norsk Kystservice, Kjell Egil Bekkavik, without getting an answer.