Icelandic major seafood player prices Carrs & Sons at EUR 6.5 million.
In a press release on Monday, Iceland Seafood International (ISI) writes that it has signed a Letter of Intent with Mondi Group to acquire Carrs & Sons, a significant seafood player in Ireland focusing on the production of high-quality salmon products for retail.
This is despite a merger deal that became effective in March between Nolans Quality Seafood, which is based in Dublin, and Mayo company Carr, which is owned by Swedish seafood firm Mondi (bought in a rescue deal in 2014).
Not to be confused with British supermarket chain Iceland Foods, ISI is a worldwide sales, processing and marketing company for frozen, salted and fresh seafood.
ISI will acquire 100 per cent stake in Carrs & Sons for EUR 6.5 million, based on 2019 financial statement and other information provided by the seller at this stage. The LOI is a legally non-binding document and will serve as a basis for discussion of key terms for the potential transaction. Parties aim to complete the transaction before November 30th.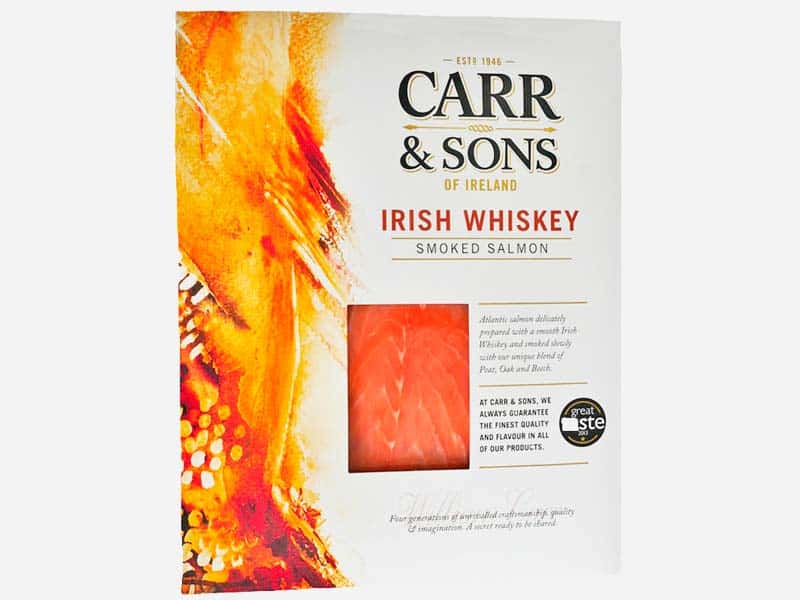 Carrs & Sons operates a production facility in Killala, focused on smoked salmon production with sales predominantly to retail. The annual sales in 2019 amounted to EUR 11.5 million and the company showed a Profit before tax (PBT) of EUR 0.9 million in that year. Carrs & Sons products are sold both under retailers' private label and branded, a significant part of the sales are under the Nolan Seafoods brand which is a leading brand for smoked salmon in Ireland. The company also has a strong focus on the production of organic salmon which is sold both locally in Ireland and exported.
"Iceland Seafood sees the proposed acquisition of Carrs & Sons as a great fit to the Group's strategy to focus on growing value-added activities in markets where we have a strong platform and market position. The acquisition will further strengthen the Group position servicing the Irish retail market. From a Group perspective, it is also a significant step to create an advantageous balance between retail and foodservice sectors. With the proposed acquisition and the forthcoming retail growth in UK, around 50 per-cent of the Group profitability will be generated from retail," wrote ISI.