"We have ended up with a bucket," said Egil Bergersen in Aquafarm Equipment. "A bucket lying in the sea."
The company has gained valuable experience over eight years at a fish farm at Skånevik, Western Norway.
"We have run a closed facility for Mowi since 2013, and then we have started a collaboration with SalMar this winter," he said.
Postsmolt
"We have eight pipes for water intake. Water exchange takes place in one hour when the biomass is at max."
"By the end of the year, we will have had around four million post-smolts, up to a kilo, in the system. This corresponds to approximately 3,000 tonnes," said Bergersen during a seminar organized by Stiim Aqua Cluster in Stavanger on Wednesday.
While the Brønnøysund company Akvafuture has produced a total of 20,000 tonnes of salmon at harvestable size, via its own R&D permits, this innovation project has been done in collaboration with a fish farmer.
"We have done it without development licenses," Bergersen points out.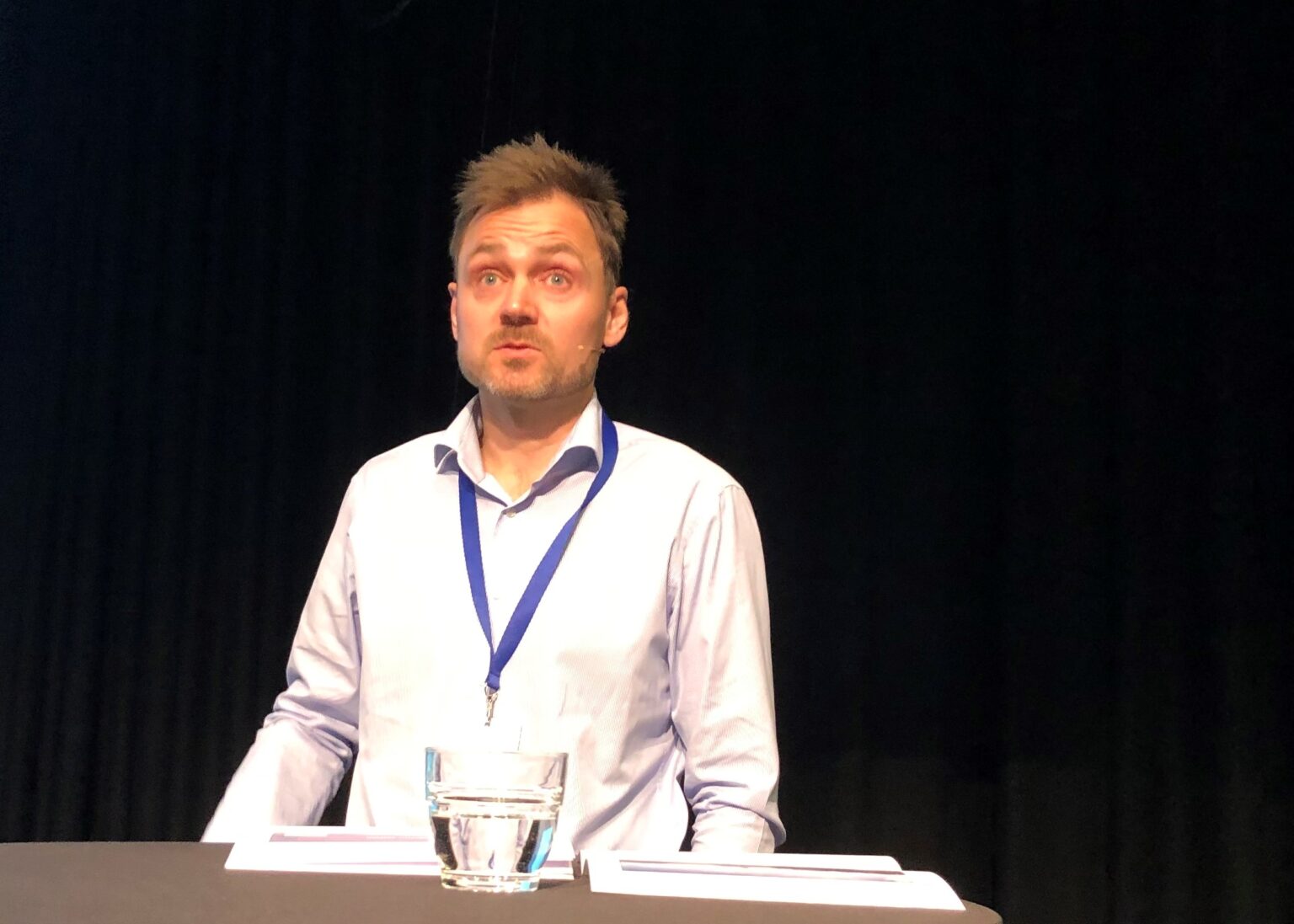 Pediatrics
"When you put a new facility in the sea, you get a lot of problems, but we believe we have solved 99 per cent of these. Wave impact can not be overestimated on closed systems."
"Corrosion and material selection; we have gone a few rounds with suppliers to secure materials that can withstand standing in the sea."
"If you want to do it commercially, you need more capital."
"Are we ready to scale up closed production?" he asks rhetorically.
"Yes, it is clear to us that we are ready to go in the commercial direction. We are ready for more learning in operation."
Expensive
Waste management involves a balance between CAPEX (investments – editor's note) and OPEX (operating costs – editor's note), effluent and sustainability.
"Collection of waste gives a volatile OPEX," says Bergersen.
In the same way as Tor Hellestøl in the post-smolt producer Fish Globe, Aquafarm Equipment is also advocating a new licensing regime for closed facilities at sea. However, the latter will not own the license(s).
'We are a technology supplier, which depends on a collaboration with a customer on fish," he emphasised.