Seafood Souq CEO Sean Dennis explains his "one stop shop for all things seafood" in the UAE.
Salmon is driving a seafood boom in the region valued at 1.6 billion dollars. And that's growing, especially with the upcoming Expo 2020 – with population drives and business coming in. "Norwegian and Scottish salmon has thrived here," said Dennis. "You only need to go out to a restaurant out here to see salmon on every single menu – it has become a large part of people's diets."
Demand
The CEO explained that restaurants and consumers are now more concerned about the origin of seafood compared to a few years ago.
"Something we've seen the demand from restaurants, being able to say where it came from – when you get questions. It's great if you can say Norway – how much better what farm it came from – and where it was taken out of and if there is more of a story about it – we all go to restaurants because of the brand and the story behind it," he said.
The blockchain company he ran before had nothing to with seafood, but what really caught his attention in those days was the application of Distributed Ledger technology for the supply chain industry. "We partnered with IBM at my last company, and they have run multiple pilots in the area, and recently launched the blockchain-based 'Food Trust' – it's something that I kept in my head prior to launching this," he said.
Read more: Emirates SkyCargo thinks this start-up has the potential to transform the seafood industry's supply chain
For Seafood Souq, it's a "one stop shop for all things seafood".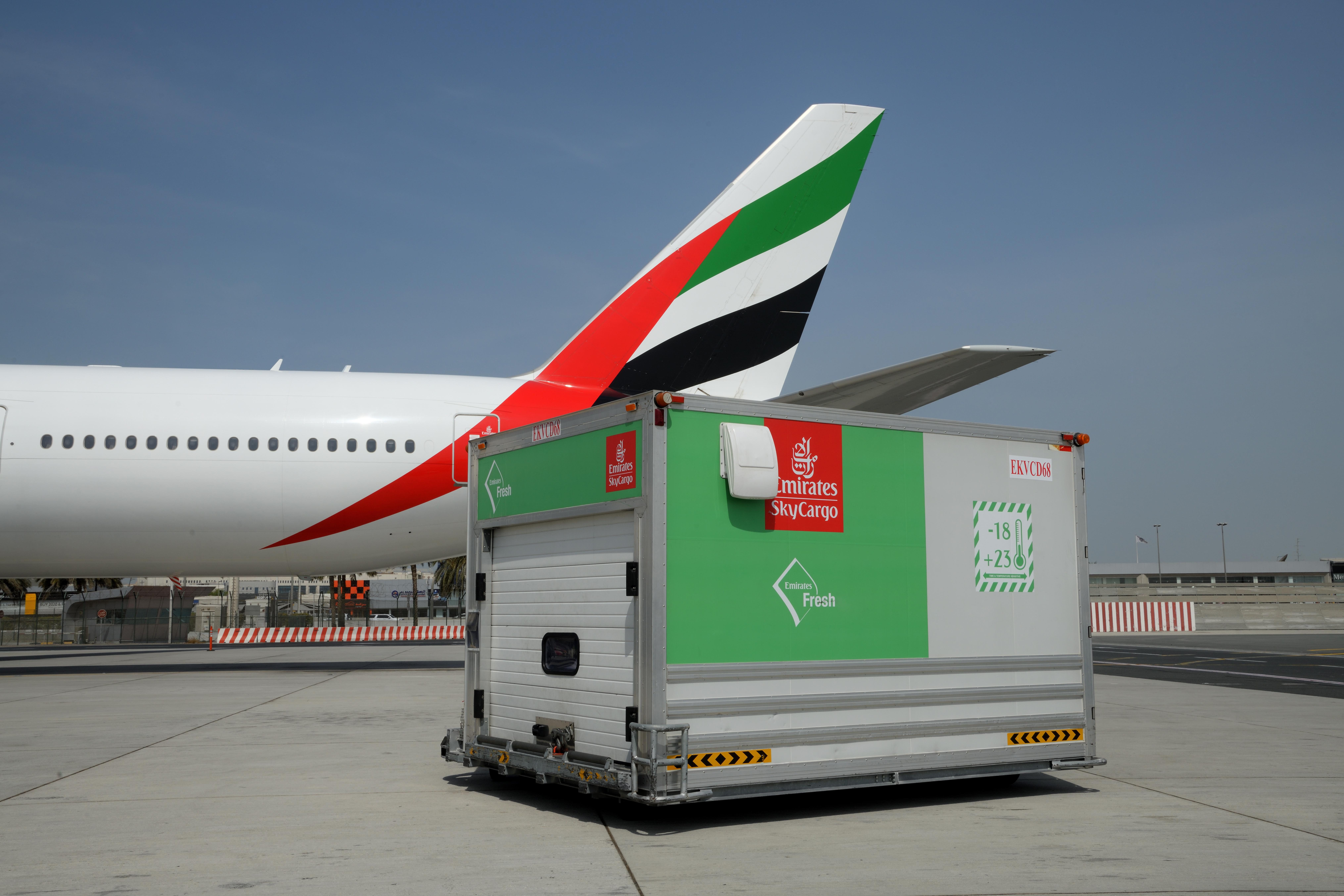 Traceability
"We aim for traceability which is one element and value. But the cost savings on time for product and price discovery as well as making the transaction is another major value proposition that we are bringing to the market. Visibility on what it is available," he explained.
Dennis said that it was still early days but there has "been good attraction in the market". He said that the marketplace had brought in a lot of tonnage in the first few months we've been operating. "We are ahead of our forecasts," he added.
The Emirates partnership helps as well; demand for this is clear. Dennis explained that the Emirates partnership, as well as the market interest, is a clear indication of the need for greater efficiencies. In the region, Norwegian Salmon accounts for a very important portion of the seafood consumed.
"Whether buying direct from source, or through a distributor on Seafood Souq, you know exactly what you're getting. All the info is on there, and enables the buyer to access to the best product and price discovery tools, as well as to maintain relationships with their preferred sellers. We aim to bring efficiencies to both sides of the transaction so that all may benefit," said Dennis.
"If it's price or if it's organic, the thing that's important to you, we have simplified that discovery process. If you want to know that the farmer has kissed the salmon goodnight, then that is info that can be communicated also," he laughed.
Phenomenal Data
For Dennis, this is a scalable business model that's as much about the data as it is as an innovative marketplace.
"The data we collect for users to view past trends but also to predict future trends on ordering, is phenomenal. At its heart, Seafood Souq becomes a data play because of the huge amount of useable information we will be able to provide our users with as we grow and go forward."