New photos of 385m long "Jostein Albert".
Norwegian salmon producer Nordlaks is currently building the first of two giant steel structures at a shipyard in China.
Now the ocean farm is starting to take shape in enormous dimensions.
"Fresh pictures from the Yantai yard too. Now two of three parts ("megablocks" in professional language) have come into place in the dry dock. The last part will be in place in a few days, and then we will see how the entire 385 meter long sea farm will look like," Nordlaks wrote on its Facebook page on Wednesday.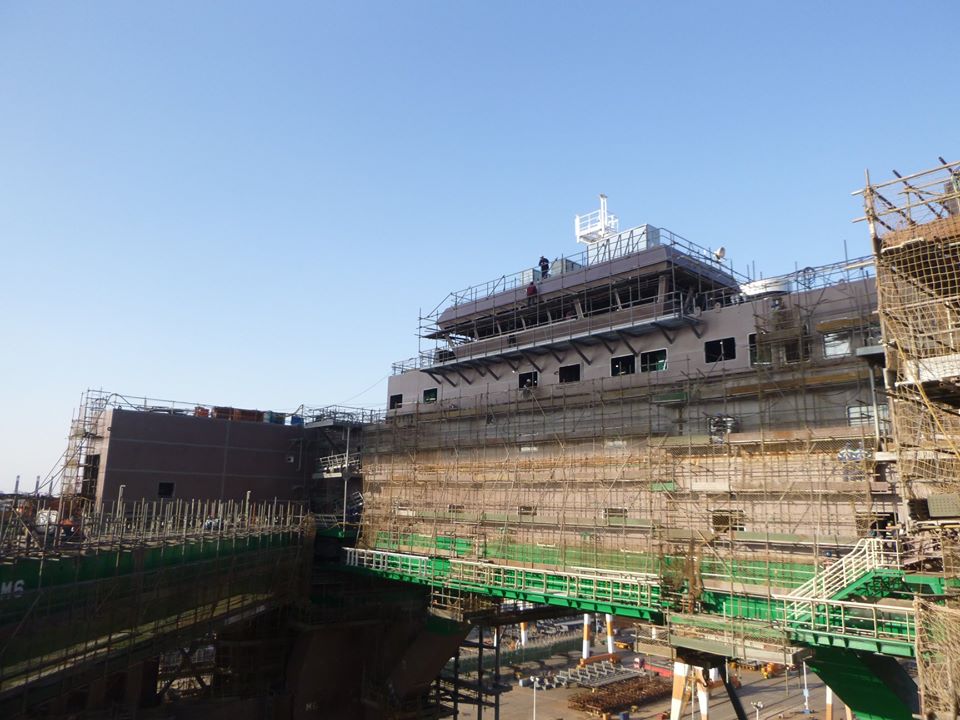 "This is a complicated project, and construction has taken longer than what was planned when the construction contract was signed. It is important to us that everything is done properly and thoroughly during construction, and Nordlaks has accepted a later delivery than first agreed. But we are sticking to the plans to come into production in 2020 with the release of fish in Havfarmen in late summer," the statement further stated.
The innovative and robust salmon farm, which will be located at an exposed site in Vesterålen, Northern Norway, will hold two million salmon. This means a harvest weight of around 10,000 tonnes for each of the two planned offshore farms.
"Jostein Albert" is named after the long-time chairman of Nordlaks, Jostein Albert Refsnes.