The biotech company, InnovaFeed is to produce larvae-based proteins to the farmed salmon industry among others. 
France is taking its insect protein seriously with an fly larvae farm planned in Nesle, Somme, Northern France  Northern France as reported in francebleu.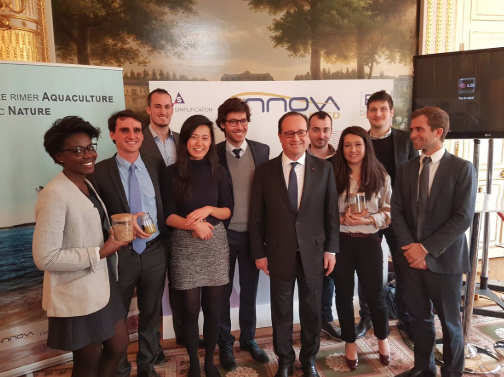 The company are cashing in since EU legislation so far relaxed rules on the use of insect proteins in farmed fish feed in Europe in July 2017.
Impact
The production will be made from the black soldier fly. Females of this species lay approximately 1000 eggs per day during their lifetime (which lasts 5 days). The larvae will grow for several days before being transformed and processed into fish feed which are then sold onto farms.
Clément Ray, co-founder and president of InnovaFeed, told the publication: "Currently, farmed fish eat plant proteins and fish proteins that come mainly from fisheries in South America and Africa: and wild fish are fished for to be transformed into feed. Our product has the ability to replace this. We can therefore support the development of quality aquaculture with low environmental impact. "
Partnership
The company are partnering with neighbouring Tereos, a cooperative sugar group thats processes agricultural raw materials into sugar, alcohol and starch. The company will use Tereos's by-product stream from starch production to feed insects.
The company said that 110 jobs will be created for engineers, technicians and operators by 2020. Production of flies will start at the end of 2019.
Worth over US$114 billion in 2017, aquafeed is predicted to grow by a factor of 2.5 in just eight years to nearly US$290 billion in 2026, according to Reuters/MRC Statistics, March 2018 as reported in foodingredientsfirst.